Group Visits
If your group numbers 15 or more, in addition to our legendary warm welcome, you'll enjoy discounted rates for train travel between Tenterden and Bodiam stations and complimentary seat reservations on the train of your choice.
There are refreshment options available to enhance your visit and your Coach Driver may travel free of charge - where refreshments are booked for the group, we'll also provide them with similar refreshments free of charge
Advance booking is necessary for all groups and provides you with the peace of mind that we'll be prepared for your visit. A deposit of 25% will secure your booking and the balance of payment with final confirmed numbers is due no less than 14 days prior to the date of travel.
On-train catering options
With a range of refreshment options to enjoy on-board the train, there's sure to be something tasty to enjoy! We are able to accommodate up to 128 PAX seated at tables for four - special dietary requirements must be notified at the time of booking please.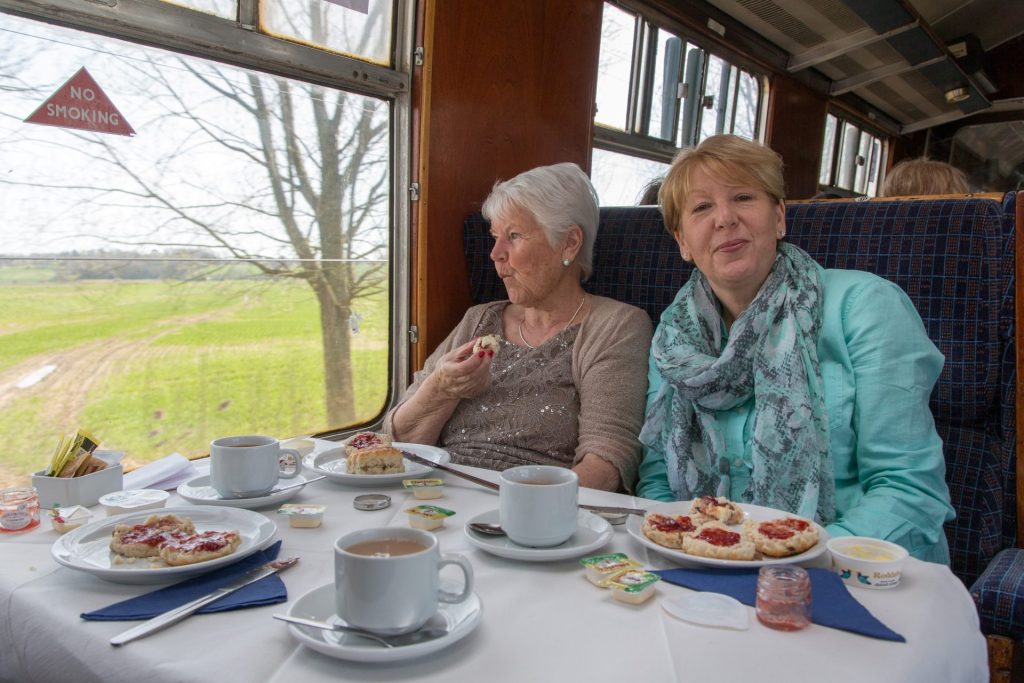 Coffee and Pastry
Enjoy a cup of tea or coffee and a delicious Danish Pastry, served at your table as you steam through the delightful Rother Valley.
£6.50 per person
Cream Tea
Two delicious Fruit Scones, Butter, Strawberry Preserve and Rodda's Cornish Clotted Cream. Served at your table with tea or coffee
£8.50 (Boxed) each 
£9.50 (Plated) each
Ploughman's Lunch
A traditional Ham & Cheddar Ploughman's Lunch featuring local produce. Vegetarian & Vegan options available. Served with tea or coffee
£8.50 (Boxed) each
£9.50 (Plated) each
Kids' Munch Bag
Combine the excitement of a trip on a steam train with one of our new exclusive K&ESR Kids Activity Munch Bags: they're packed with a selection of scrummy food and drink!
£5.50 each
Tenterden Town Station Tea Room 
Enjoy light refreshments before or after your trip - perhaps a local bottle of ale or just grab a sandwich and an ice cream!
Inside seating for 48, plus outside seating available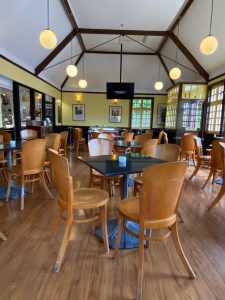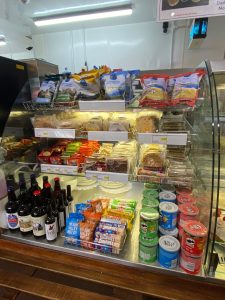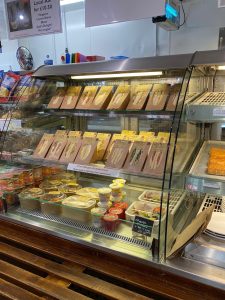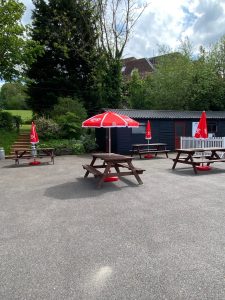 Accessibility
All our facilities have been carefully designed with disabled, elderly and less mobile visitors in mind. Please view our dedicated page on accessibility and read how we can help you get the most from your visit.
Contact our Customer Service team for further information at enquiries@kesr.org.uk
How to book
Our friendly and experienced staff are well versed at accommodating the requirements of Group Bookings of all sizes. Email enquiries@kesr.org.uk or call 01580 765155 for assistance.
Group Travel bookings  - Supplementary Terms & Conditions
Group Travel bookings are subject to our general Terms and Conditions as supplemented by these additional Terms & Conditions.
Group Travel bookings must be made well in advance of your requested travel date, as some train services are particularly popular and Group Travel accommodation may not be available.
To qualify for Group Travel rates, a minimum of 15 fare-paying passengers is necessary. Please book for the maximum expected number of passengers so that seating may be preliminarily reserved. The final passenger count is required no later than 14 days prior to the date of travel.
If the number of people travelling falls below 15, travel remains possible but the fare payable will either be at standard rates or at Group Rate for 15 passengers.
After your booking has been made you will receive confirmation from us; you must ensure that all details shown, including departure stations, dates and times are correct. Any errors or omissions must be highlighted without delay in order to avoid your group's disappointment. A deposit of 25% of the total cost is required upon receipt of our confirmation unless otherwise stated. Payment may be made by BACS or major credit/debit cards (Amex excluded).
Any material amendments made to the original booking after the receipt of our confirmation will incur an administration fee of £10 except in the case of cancellation which may involve refunds in accordance with our general Terms and Conditions.
Cancellations may only be made in writing or by email no less than seven days prior to your date of travel.
On the day of travel you must arrive no less than 20 minutes prior to departure time in order to allow sufficient time to check-in and board. Table and/or window signs will indicate the seating reserved for your Group. Seats will only be held until 10 minutes prior to the scheduled departure time and if you miss your booked train we cannot guarantee that your group will be able to travel. If arriving by coach, please ensure that your driver is fully aware of our station locations.
Unfortunately we are unable to reserve seating for Groups boarding at intermediate stations.
During Special Events, Group Travel reserved seating may not be available due to capacity limitations.
In accordance with our general Terms and Conditions we reserve the right to alter, cancel or suspend services.