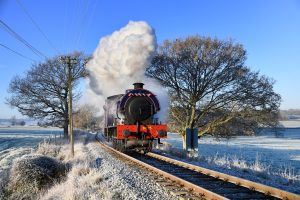 Steam into the New Year with us!
Join the K&ESR for a day out this Festive Season 
It'll be Full Steam Ahead on 29th, 30th & 31st December 2023,
1st January 2024
Don't miss our very popular Kids for a Quid ticket offer!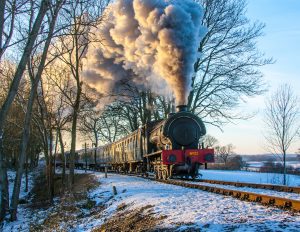 Join us for an enchanting steam hauled journey through the glorious Rother Valley.... Don't miss out on our superb value Kids for a Quid tickets this New Year. Enjoy a relaxing journey with your family and friends in a journey back in time!
Return Tickets when purchased online are £24.50 for adults and just £1.00 for children 3-15 years Inc. under 3's go free Over 60? It's just £21.50 for seniors and your Dog can go free!
Subject to availability, tickets may also be purchased on arrival at the station on the day prices are £27.50 adults, £24.50 seniors and Kids for £1.00.
Trains depart Tenterden at 10:20, 11:15, 13:10 and 14:05