Keeping the Kent & East Sussex Railway at its best is an expensive business and we are proud of our team of dedicated volunteers and grateful for the invaluable support they provide.  Although the income from operating trains goes some way to cover our fixed costs, donations are a vital source of income to ensure that we are here both in the short term and for the enjoyment of the future generation.
Donate online today
Details for specific projects that you can choose to support are below:
Securing the future of the Wealden Pullman
We're working on an ambitious investment programme to enhance and secure the future of the Wealden Pullman dining train – and we need your help! Visit the Visit the Kitchen Car Project page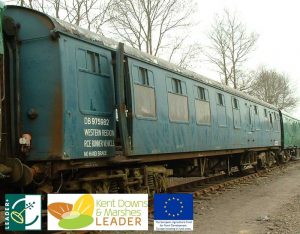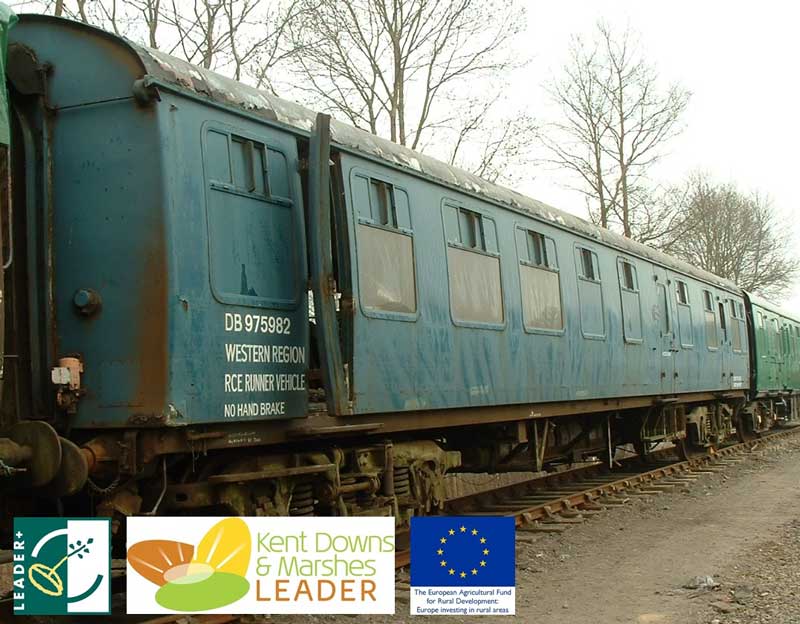 GWR Railcar Appeal
We need to raise £51,000 to complete the restoration of this historic vehicle, the first of its type to enter service on 4th June 1940. With your support, we can ensure this important part of railway history will continue to give pleasure to visitors for years to come. Donate here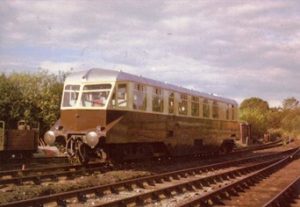 Easyfundraising

Did you know that whenever you buy anything online – from your weekly shop to your annual holiday – you could be raising free donations for the Kent & East Sussex Railway with easyfundraising?
There are over 4,000 shops and sites on board ready to make a donation – including eBay, Argos, John Lewis, ASOS, Booking.com and M&S – and it won't cost you a penny extra to help us raise funds.
All you need to do is:
1. Go to https://www.easyfundraising.org.uk/causes/kesr/?utm_campaign=raise-more and join for free.
2. Every time you shop online, go to easyfundraising first to find the site you want and start shopping.
3. After you've checked out, the retailer will make a donation to Kent & East Sussex Railway at no extra cost to you whatsoever!
There are no catches or hidden charges and we're really grateful for your donations.
Thank you for your support.
Amazon Smile
If you're an Amazon customer, you can support the K&ESR at no additional cost by using Amazon Smile – simply click the link below and setup the K&ESR as your selected charity. If you use Chrome, there's a browser extension that will automatically turn your everyday Amazon purchases into AmazonSmile donations – https://couponfollow.com/smilematic
You can also help by purchasing items from our K&ESR Wish List – delivered direct to us by Amazon!
Thank You!
Gifts and Legacies
Do you have a happy memory of the Kent and East Sussex Railway or even of railways in general?
Do you appreciate the effort that has been put into preserving the K&ESR?
Do you want to ensure your legacy makes a difference and provides enjoyment to generations to come?
Whatever your reason, leaving money to the Railway through your will means the restoration, enhancement and development of the K&ESR can be achieved. It is also tax efficient! Legacies to the K&ESR charity are exempt from tax – usually this also benefits others you name in your will.
The Kent & East Sussex Railway is a not for profit historical and educational charity (Registered Charity No. 262481) with the objectives of preserving the line between Tenterden and Robertsbridge as an example of rural light railway.
How to remember the K&ESR in your Will
If you have already made a will, it is straightforward to add a codicil that modifies an existing will. An example of wording you can use is shown here
What can I leave to the K&ESR?
There are three types of legacy:
Residuary: the whole of the estate, or a percentage of it after other specific gifts and expenses have been made. This allows for the legacy value to be maintained in real terms. An example of wording you can use is shown here
Pecuniary: a specific sum of money, such as £1,000. An example of wording you can use is shown here
Specific Gift: eg, property, an item of value, or shares. An example of wording you can use is shown here
In addition, as you no longer have to buy an annuity when you retire, the capital remaining in a pension fund can be distributed as you wish. It is not considered to be part of your estate and is not covered by your will. You should specify how this asset is dealt with by a nomination form or "letter of wishes". If you die after the age of 75 there is normally a tax charge that can be up to 45% but if you specify the Kent and East Sussex Railway charity as the beneficiary this will not apply.
Specifying how the money will be spent

We would prefer that any money left to the K&ESR is made without restriction. This allows the trustees to allocate the funds where they are most needed. Legacies are not used for day to day operations, they are set aside for projects that will enhance the Railway in accordance with our charitable aims. If a project is specified in a will, but then either does not proceed or is completed before you die, the restricted funds are not usable. We are happy for you to state a wish for how the money is to be used as a rider to your will so we know what your intentions are without being unduly restrictive. If you have a specific request, then please contact legacy@kesr.org.uk and we will be happy to discuss your requirements.
commemoration
Memorial Garden and Commemoration Services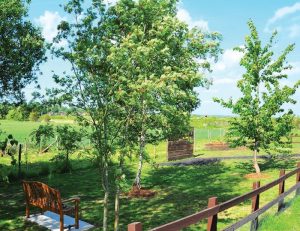 If you or your loved ones have the Kent & East Sussex Railway close to your heart, you might like to consider a personal plaque in our Memorial Garden.
Created at Northiam Station, adjacent to the track, this is a tranquil, appropriate spot to remember those who have had a particularly special relationship with the railway.
For a donation, the ashes of your loved one can be scattered in our Memorial Garden as a unique resting place. You may also wish to purchase a commemorative plaque* as a permanent feature which will be fixed to a special railway sleeper wall within the garden.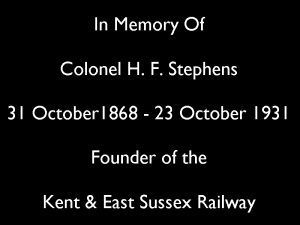 *The plaques, as illustrated, are made of very robust, rigid plastic which will be engraved with the wording of your choice. The plaques measure approximately 8 inches x 6 inches.
We can provide a range of catered packages for commemorative events. Please contact legacy@kesr.org.uk to discuss your requirements.
Further information
If you prefer to make a donation by posting a cheque to us, if you're a UK taxpayer you can Gift Aid your donation by completing & enclosing a declaration – download a single or multiple donation form.
Send your donations or enquiries to us at The Fundraising Manager, Kent & East Sussex Railway, Tenterden Town Station, Station Road, Tenterden TN30 6HE or email legacy@kesr.org.uk
Thank you for your kind support
¹Texts cost your donation amount plus one standard rate message and you'll be opting in to hear more about the work and fundraising of the Kent & East Sussex Railway via telephone and SMS. If you'd like to donate but do not wish to receive marketing communications, text KESRNOINFO followed by a space and the donation amount e.g to donate £5 send KESRNOINFO 5 to 70085