Kent & East Sussex Railway - home of VisitEngland's Tourism Superstar!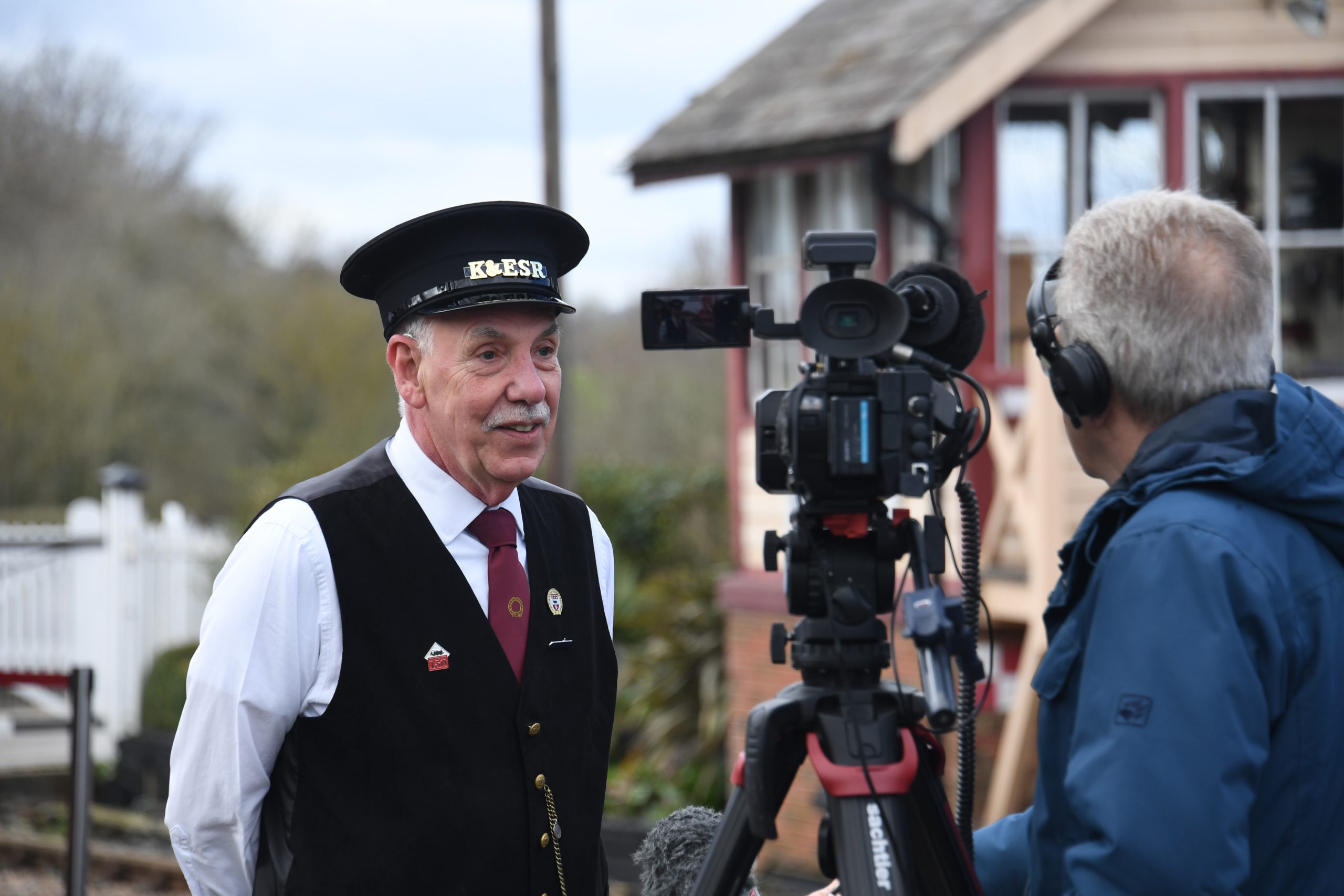 Chief Stationmaster Geoff Colvin steamed to victory, at the conclusion of English Tourism week, after he received 33% of the final online vote ahead of nine other worthy finalists from tourist venues and attractions across England.
The prestigious annual competition recognises the dedication and passion of those working in the tourism industry and is awarded to an individual who goes the extra mile to create exceptional visitor experiences.
Geoff is the first representative from a heritage railway to not only be shortlisted but to ultimately win the coveted award in its 11-year history.
Having joined the volunteer team at the start of the pandemic - when the railway's volunteer army was needed more than ever to secure its survival - Geoff quickly proved to be both dedicated and inspirational. Promoted to Chief Stationmaster last year, Geoff is one of the friendly faces of the railway on the platform, who greets passengers and helps everyone to create wonderful memories on their days out.
Speaking after hearing he had won, an amazed Geoff said: "The outcome, and especially the proportion of people that voted for me, was a huge surprise given how impressive all the other finalists were. I am particularly honoured to be the first representative from a heritage railway to win - a real recognition of how the preservation movement has grown to be a vital part of local tourism, bringing value to the communities it serves and to those who give so freely of their time."
"To say we are chuffed is an understatement - what a start to our 2023 season," said K&ESR General Manager Robin Coombes. "Our volunteers are the heart and soul of our railway and we couldn't be more proud of Geoff. This is not only an accolade for him, but an important recognition for the countless contributions of the hundreds of volunteers who selflessly give their time to the railway to keep its history alive and accessible to all."
VisitEngland Director Andrew Stokes said: "English Tourism Week this year is about amazing people, businesses and destinations, and Geoff Colvin is a standout example. He gives every passenger, young and old, unforgettable experiences with his passion for our wonderful railway heritage."
If you'd like to join the fantastic team of volunteers who love making memories for visitors to the K&ESR, you can find out more here