Steampunk!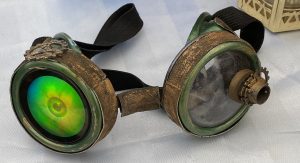 SAVE THE DATE
We are excited to be working with Great Kentspectations 
for our second STEAMPUNK event on
Saturday 29th & Sunday 30th June 2024
Traders and Displays will be at Tenterden and Bodiam Stations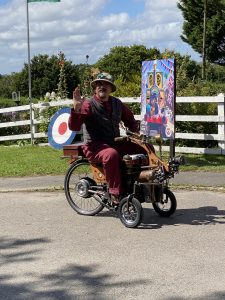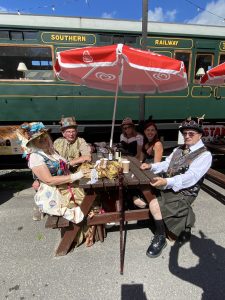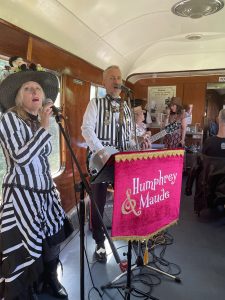 Come join the fun and splendid madness at the K&ESR Steampunk Weekend!
Steampunk dives into the world of Victorian Science Fiction, looking back through history and the fantastical works of H.G. Wells, Mary Shelley and Jules Verne (to name a few!) bringing the genre to life in a creative, visual extravaganza!
Spread across Tenterden and Bodiam Stations, they'll be Top Hats, Goggles, Cogs, Walking Sticks and Pocket Watches plus the most splendid and fantastical outfits on show, as we introduce you to our Steampunk world full of inventions and fun. Try your hand at Tea Duelling and learn all about Familiar Flinging. Explore the wonderful wares of our Steampunk stall holders and get your dancing shoes ready as we have some fantastic Steampunk Musical acts joining us throughout the day.
All that PLUS the beautiful K&ESR stations and vintage trains to explore and enjoy!
There will be something for everyone at the K&ESR Steampunk Weekend, so get your time travelling goggles ready, all aboard for a splendid day on the trains.