Changing the description of a train
The description of our trains is provided to customers when they book online, as highlighted below: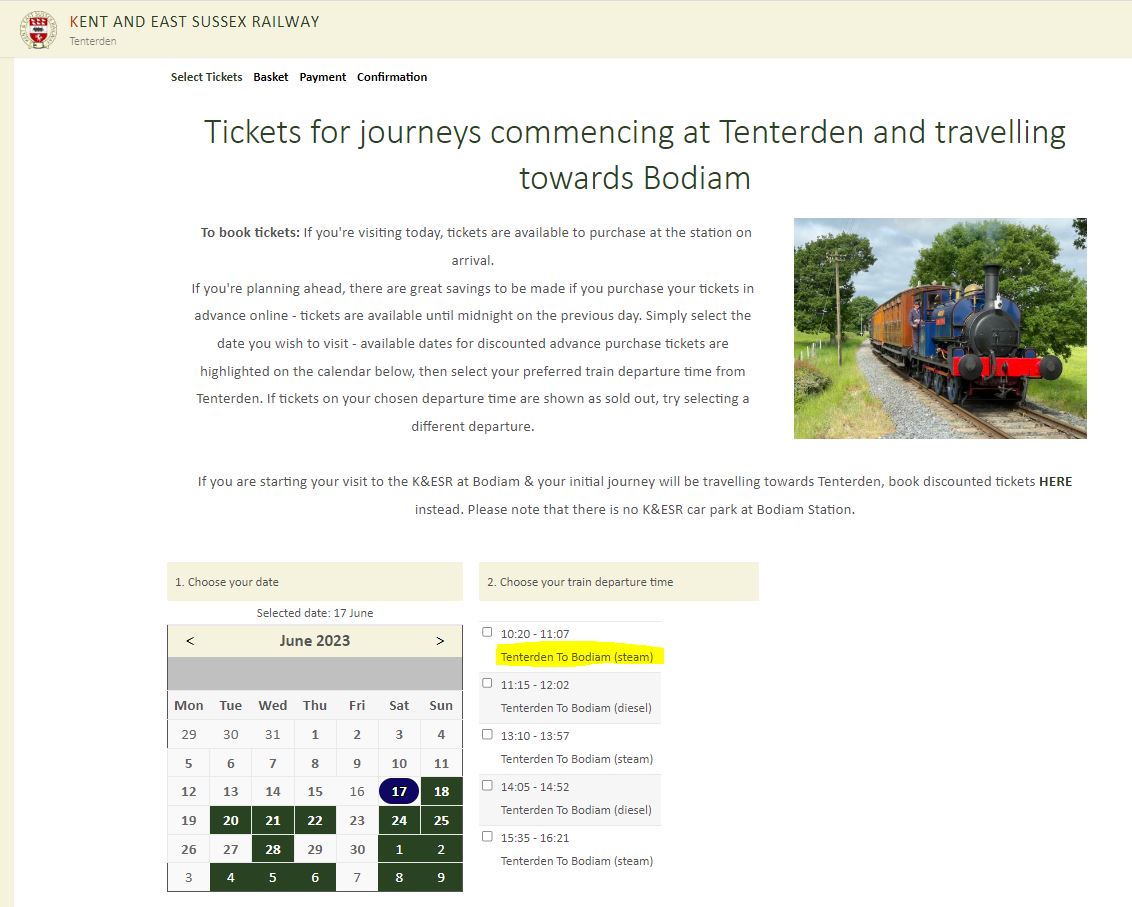 If the traction type changes e.g. steam is replaced by a diesel, the descriptor may be easily altered by going to
Setup - Bookings - Session/Tours: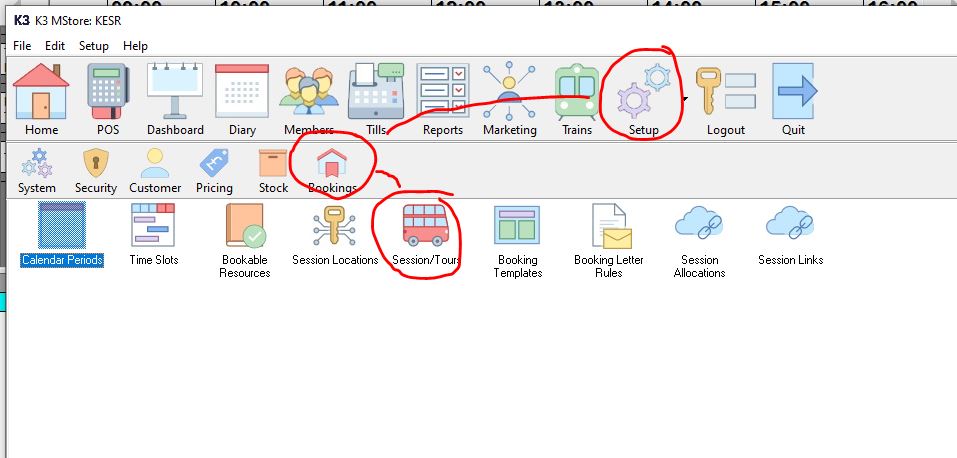 Then select the required date, followed by the first departure you wish to change: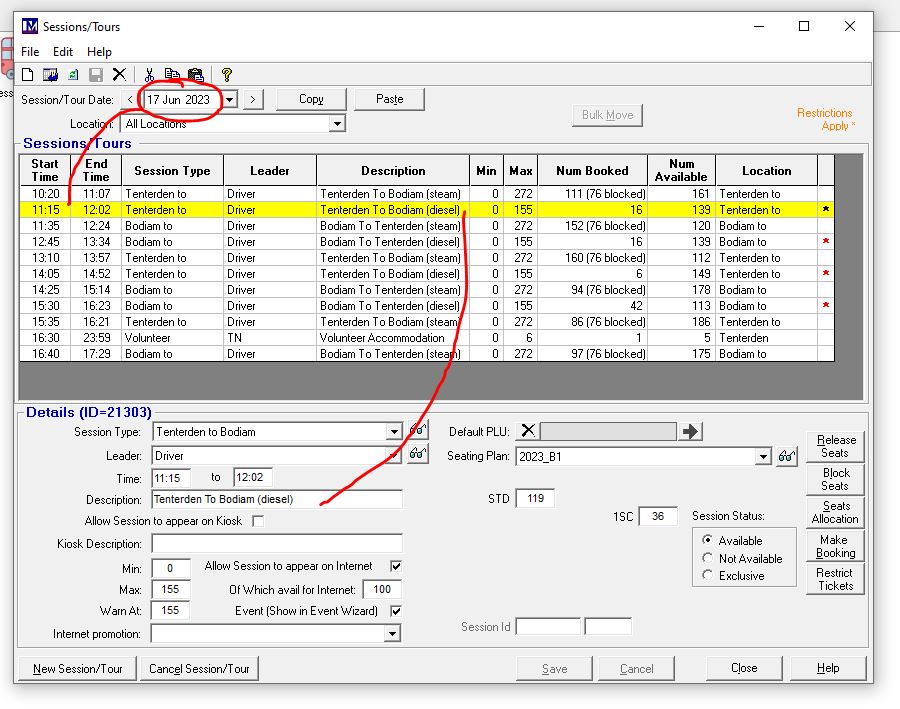 Edit the text as required. Examples of our conventions are:
(diesel -33202)
(diesel - Class 14)
(Diesel Observation train)
(steam)
Click save then alter the other departures as necessary - remembering to alter the train description for each direction of travel!