Infrastructure
The infrastructure team have been busy tidying up Tenterden, unfortunately we can't do the in -depth works we would like to, due to financial considerations.
Our aim is to improve the appearance of the station for our passengers & to show our pride in the railway. We know from speaking to our customers last summer and the online feedback that we solicited during the 2020 season, that first impressions are really important to our customers and can positively (or otherwise) affect their opinion of the railway; along with cleanliness of the facilities & carriages.
Team of Andy, John, Rob, Kelvin, Paul, Kieran & Geoff, are 'managed' by me and meet at Tenterden each Wednesday.  New members are always most welcome!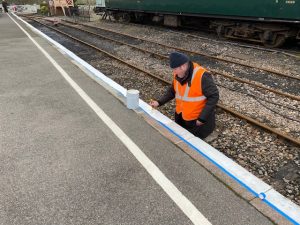 A huge amount of work was achieved last year for reopening, which we are doing again now. The heavy cleaning of the carriages, after sitting for months, will take place in the next couple of weeks.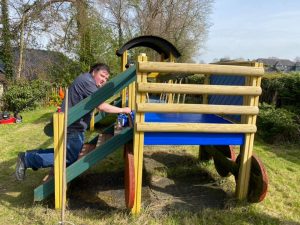 In the past few weeks the team have painted the booking office, painted the platform line, painted the replaced toilet ceiling, repainted the playground equipment to allow it to be reopened, general tidying of the station, painting the platform signal.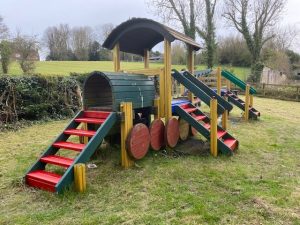 There is plenty still to do, including repainting the signal box, new handrail & repairing the Pullman ramp fence.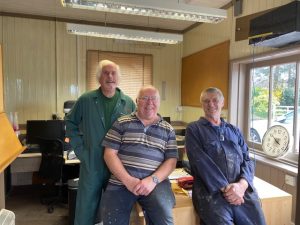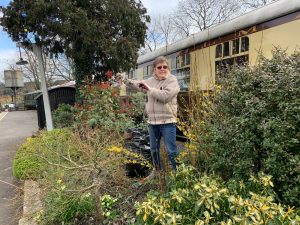 Veronica & the Gardening team, Graham's Tuesday gang at Northiam team & the Bodiam Group are now back in at their various sites, trying to catch up on the lost time from last year & continually improve our stations.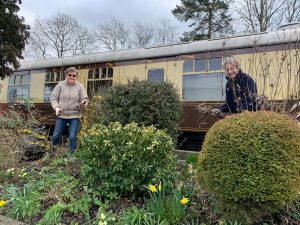 There is always a list of jobs to be carried out, and the teams are rarely seen by the public.
Huge amount of thanks to them all for the hard work they put in.
Permanent way works details are provided separately in the April newsletter.
brian richards
infrastructure