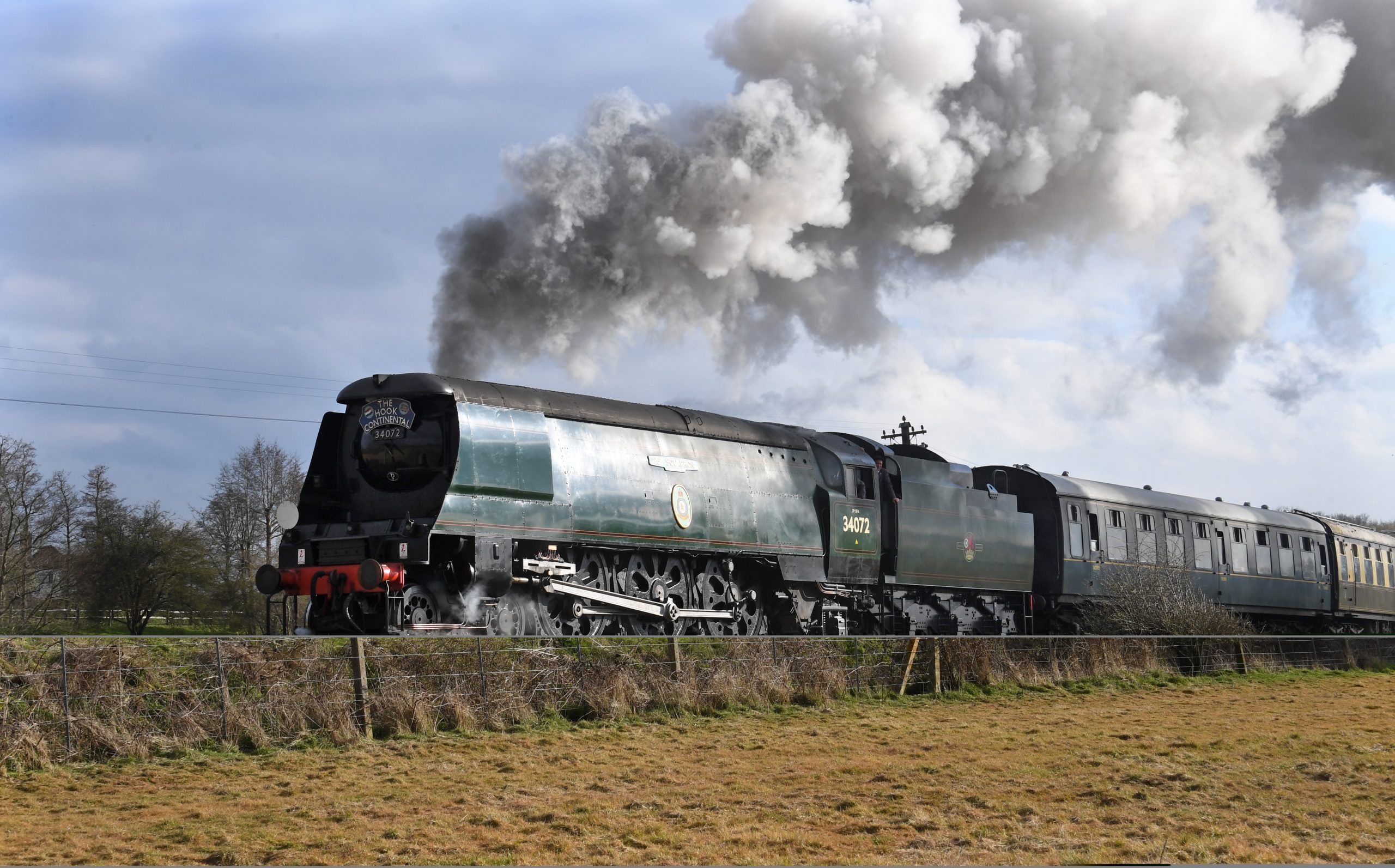 It's your last chance to see 257 Squadron at the K&ESR this weekend!
34072 is a Bulleid Pacific of the Battle of Britain Class.  This specific engine, having been built in Brighton, was designated initially to work from Dover Marine locomotive shed to haul the Boat Trains to London, so this visit will be something of a homecoming to her region of origin!
See more details for the locomotive further down this page.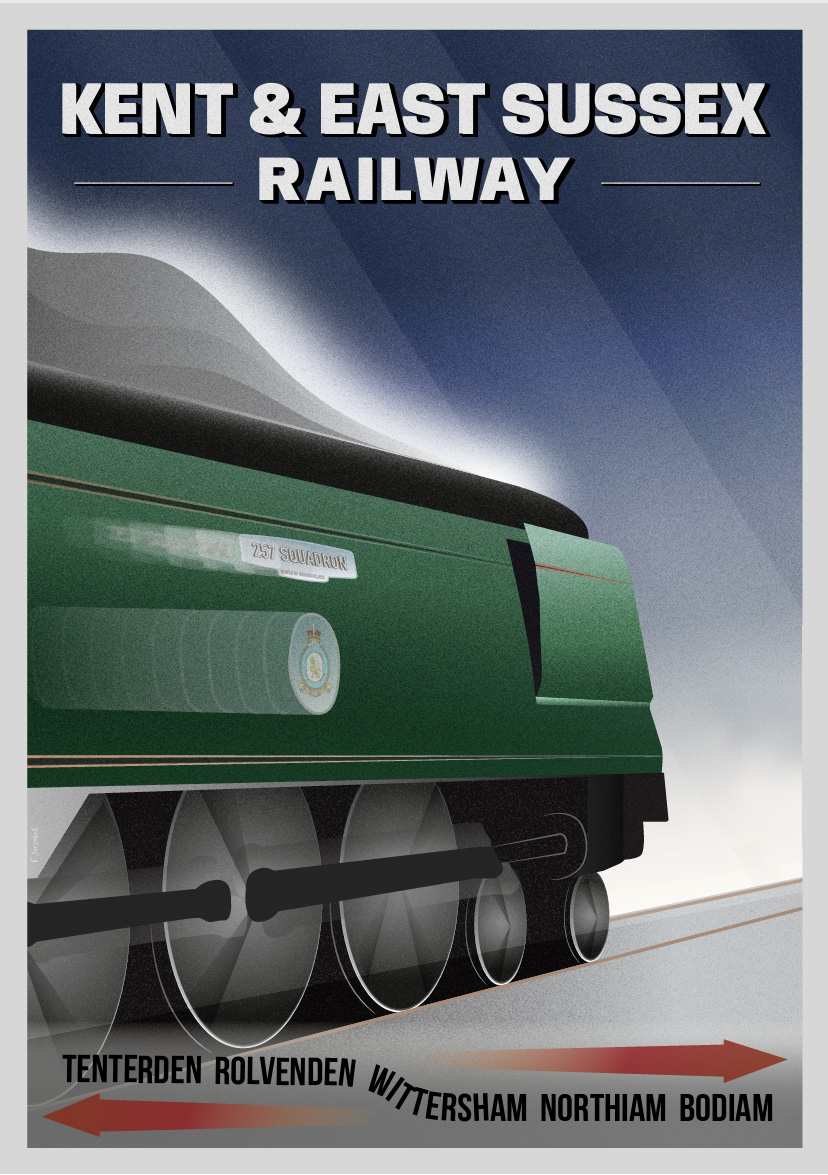 BOOK
Saturday 3 June 10:20 13:10 15:35
BOOK
Sunday 4th June 10:20 13:10 15:35
BATTLE OF BRITAIN CLASS 34072 '257 SQUADRON'
Battle of Britain class locomotive number 34072, designed by Oliver Bulleid, was built in 1948 and withdrawn from BR service in 1964. This type of locomotive was notable for its flat sides and and unique chain driven valve gear and came to become known as 'Spam Cans' . It was purchased by Southern Locomotives Ltd and restored at Swindon in 1990, moving to Swanage Railway in 1992. Read more about the remarkable restoration here
Please note that no trains will call at Wittersham Road Station when 257 Squadron is operating