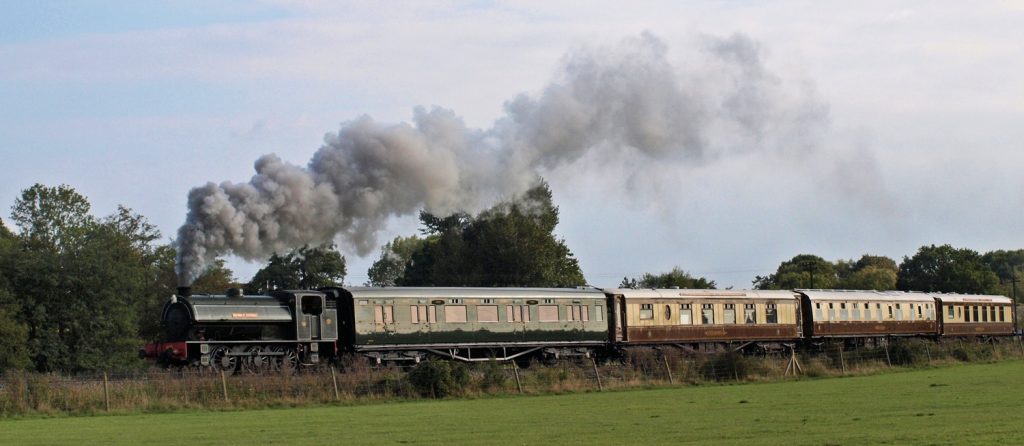 Securing the future of the Wealden Pullman
We're nearing completion of the first stage in an ambitious investment programme designed to enhance and secure the future of the Wealden Pullman dining train – and we need your help!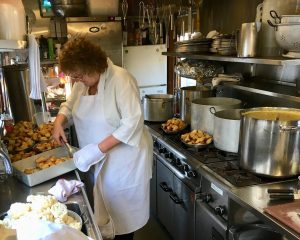 The first part of the journey is the replacement of 'Diana', our kitchen car that forms the very heart of the train where all the wonderful meals we serve are freshly prepared onboard. 'Diana' has served us well, but after more than 750,000 meals and 41 years service, she will soon require a major update. With this in mind, we purchased another kitchen carriage which we're now completing to the latest standards.
Thanks to the generosity of donors and a grant from Kent County Council's LEADER fund, the coach has been comprehensively restored and fitted out with the commercial kitchen equipment, ventilation, sinks, worktops and all that goes into a full commercial kitchen.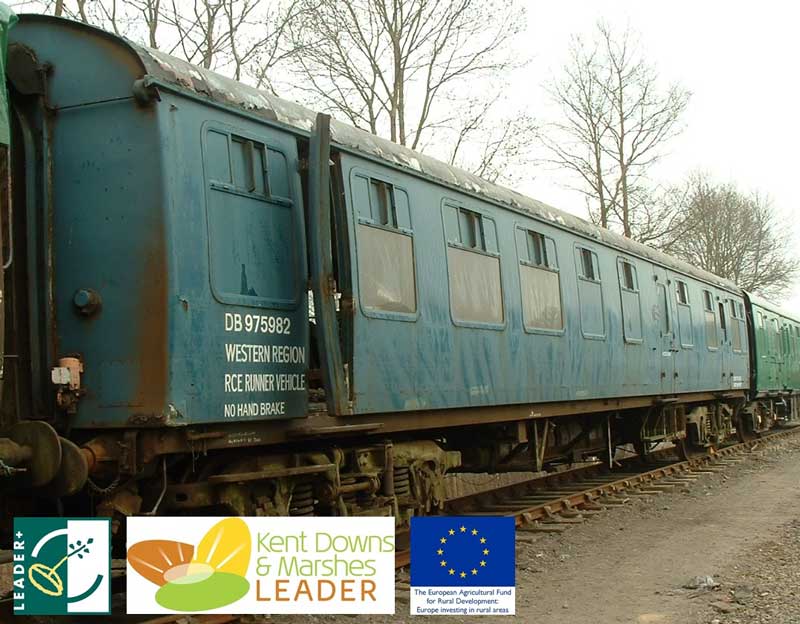 With your help, we've turned this ↑ into this ↓ !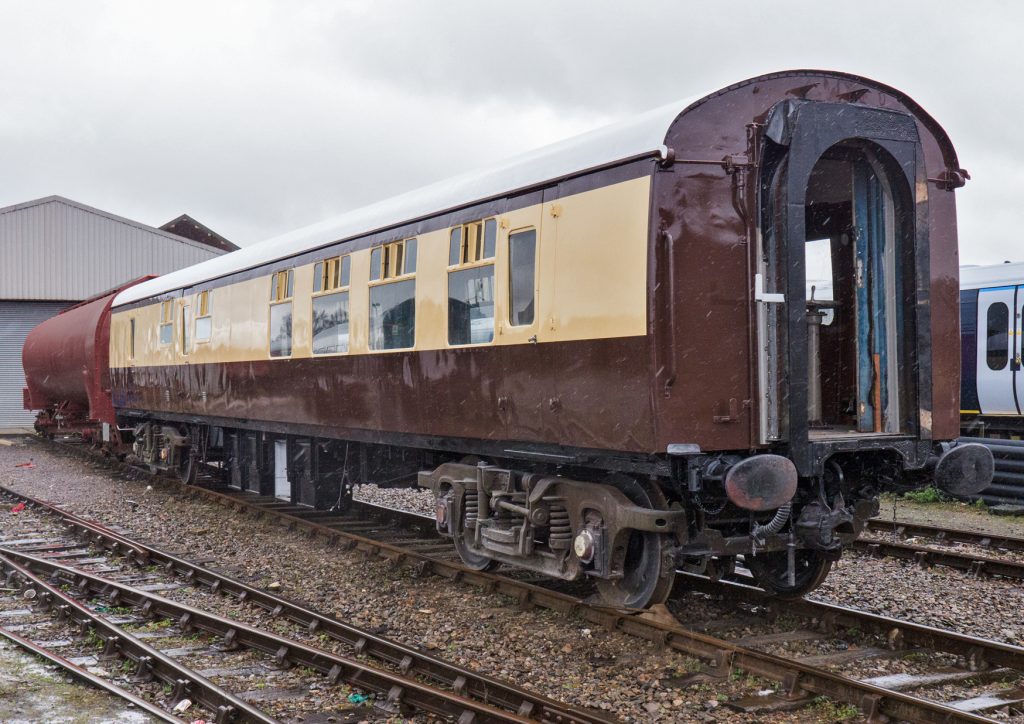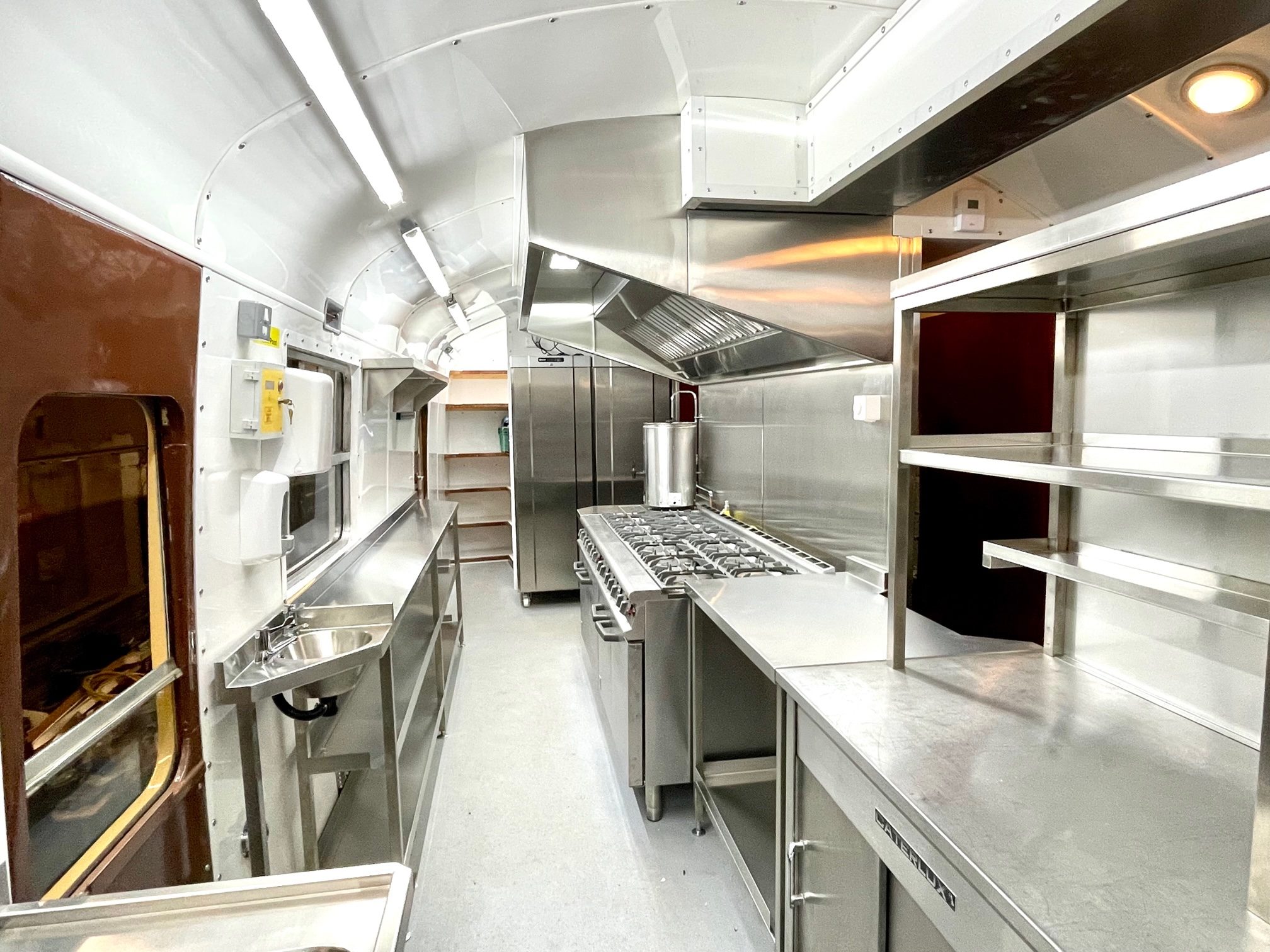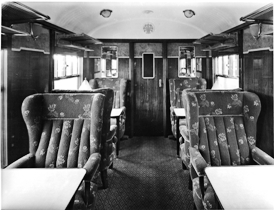 Further stages of the project include undercover accommodation for our historic Pullman Cars and restoration of 'Aries', the very last vehicle to be built by the Pullman Car Company at its Preston Park, Brighton Works.
If you'd like to help us with this fantastic project, you can make a single or regular donation by visiting our dedicated donation page
DONATE ONLINE