‍

Kent & East Sussex Railway
Members e-newsletter No.39
‍Welcome to the latest edition of your e-newsletter - we send you our best wishes and thank you for your continued support.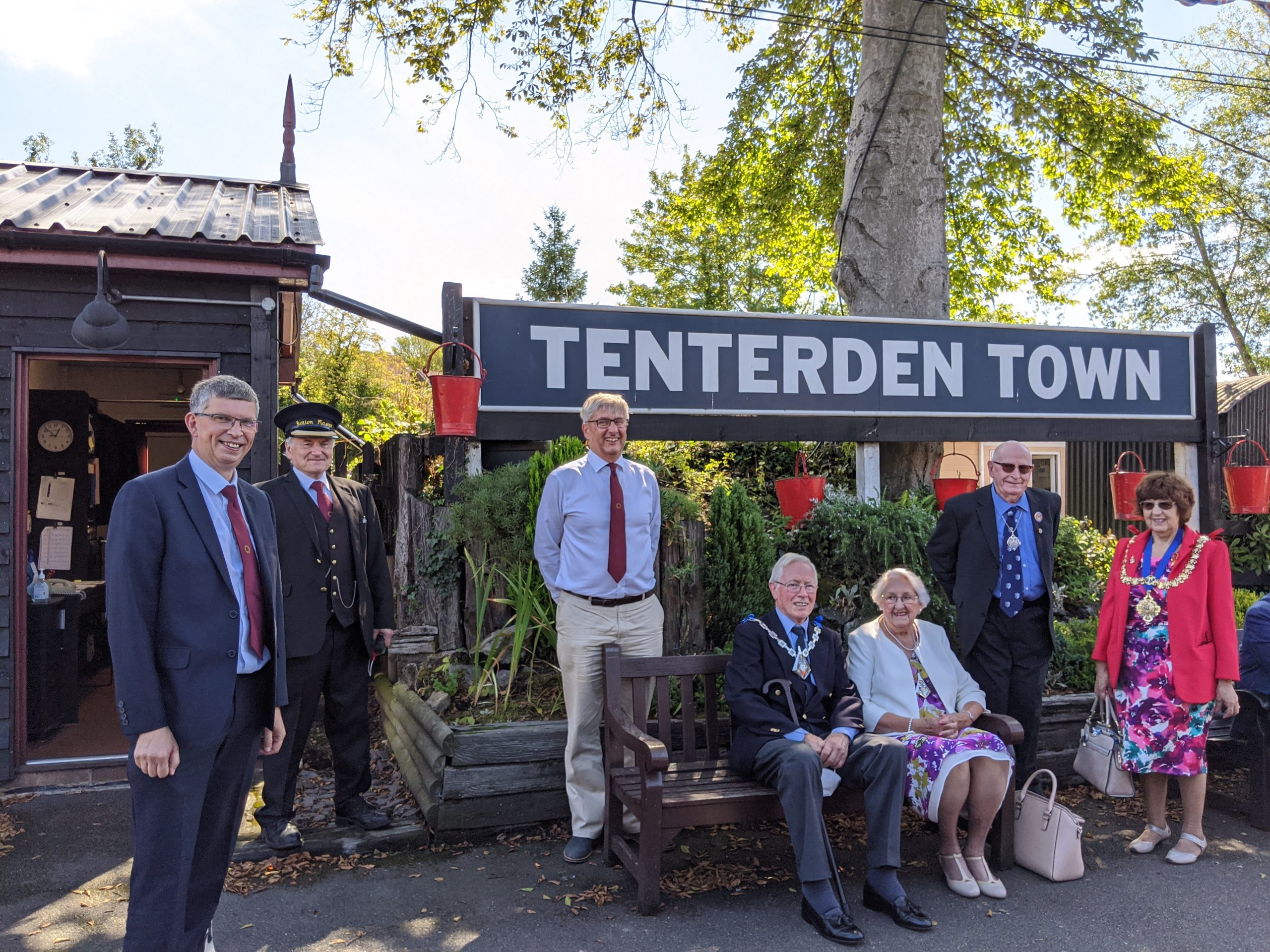 Railway staff pose with visitors during Mayoral Visit on Thursday 20th August 20202.
Image courtesy of Helen Douglas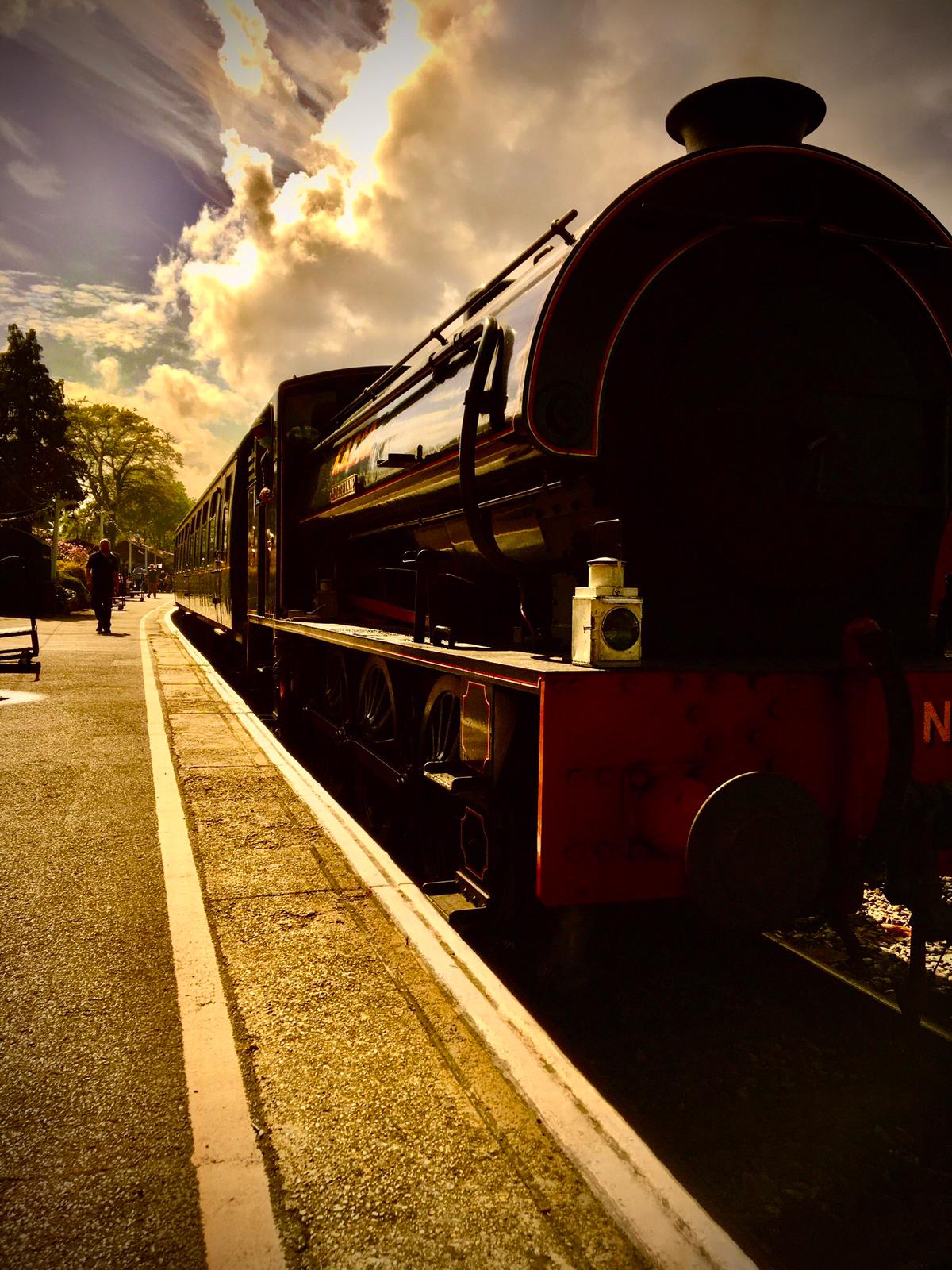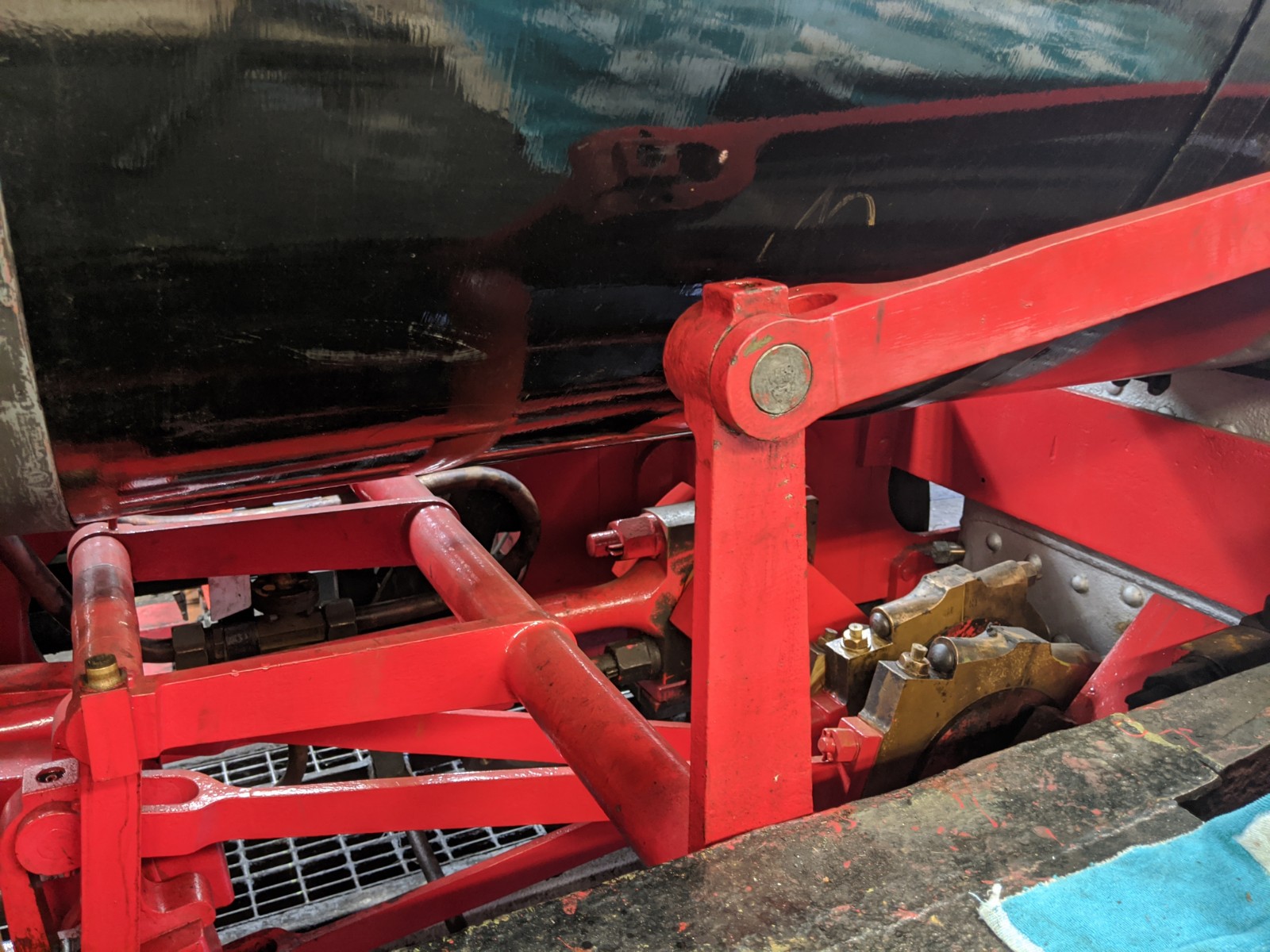 Under the boiler of Terrier 32678 at Rolvenden Loco Works August 2020
‍

‍

ANNOUNCEMENT CONCERNING 2020 AGM
‍Further to the previous notification of the intentions for the AGM this year, details are also published on our website at the following page:  https://kesr.org.uk/2020kesragm/
If you are aware of any fellow members who do not have internet or email access, please pass it on.

Simon Marsh                                      Charles Mavor                                          Chairman                                            Company Secretary
---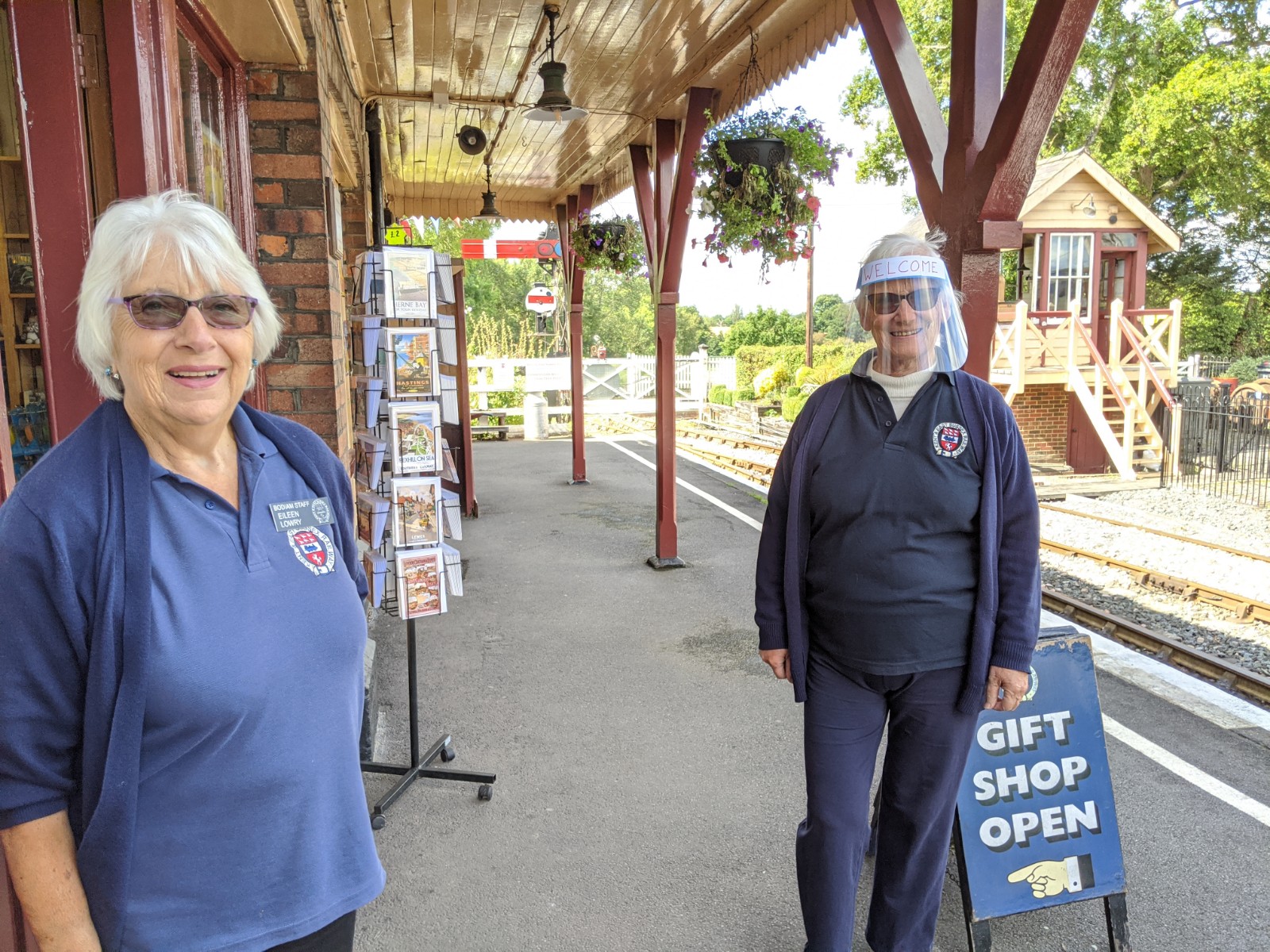 ‍Shop Assistant Eileen Lowrie and Booking Clerk Wendy Furey on duty on Monday 31st August 2020
Brian Richards and the Hillsbridge team have started to carry out some tasks to help out the Permanent Way Department. The first job was 'boxing in' near Cranbrook Road crossing. 20 students started their course this week, which was delayed due to COVID, with another 60 signed up waiting to start.

 


As part of their training, numerous PWay jobs will be carried out, to support the extensive ongoing work of Frim & his team.

 


If you would like further information regarding the training school, please contact Brian Richards via email: [email protected]

 


 


Image Courtesy of Brian Richards
‍View from Cranbrook Road crossing up to wet-cutting before boxing-in works undertaken.

Image Courtesy of Brian Richards

‍View up to Cranbrook Road level crossing following works by Hillsbridge team 

Image Courtesy of Brian Richards
‍Meanwhile, the Wednesday group this week (John, Paul, Trevor & Kelvin) continue the bench refurbishment at Tenterden, the side of the buffet has had a new coat of paint, and the office block exterior is now fully repainted. 

 


Many thanks to them for their hard work.
| ‍We are always pleased to welcome new volunteers to join the camraderie and help us keep up appearances at our stations.  To learn more or join us please contact Brian Richards:  [email protected] | |
| --- | --- |
‍Our smiling platform staff are waiting to welcome our future visitors!
---
‍Overhaul of the Terrier 32678 "Knowle"
‍Tanks have recently returned to Rolvenden locomotive works and are rapidly approaching readiness for attaching to the loco, having been sent away for shot-blasting and for a waterproof coating to be applied on the inside.
The boiler has been dropped back into the frames and secured.  Special bolts have been made by the team to imitate rivets whilst ensuring the boiler is secure.  The rear of the boiler has had insulation fitted, the clacks are in place and other boiler fittings are also being bolted into place, the steam dome kindly loaned by the Bluebell is secured.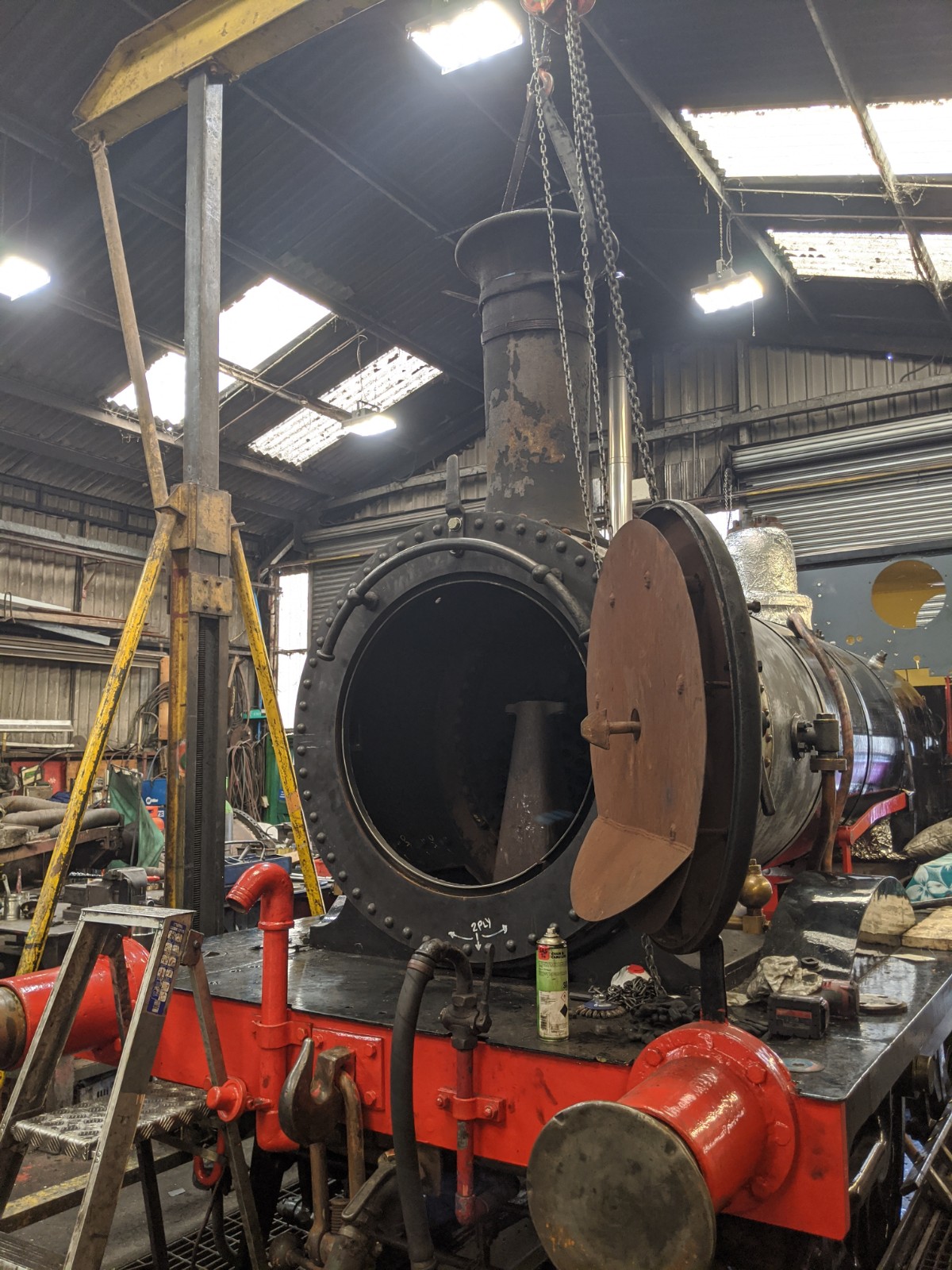 ‍The altered IOW bunker has received some loving care with a paintbrush by volunteer Richard Stone and has a fantastic shine…it is awaiting its signwriting in due course, ready for Southern Sunshine livery.

 

Gradually the gauges are being fitted into the cab and the new flooring made of African teak, is coming along nicely.

 

Next time…information from the Locomotive Delivery Manager David Brenchley following his visit to our friends at the North Norfolk Railway to check in on 32670.
---
Mayoral Visit 19th August 2020
We were delighted to welcome the Mayor of Ashford Cllr. John Link and the Mayor of Tenterden Cllr. Jean Curteis with their escorts, for a visit to the railkway on Thursday 20th August.

 


The visit was arranged in partnership with Ashford Borough Council as a demonstration that tourism is alive and well in the Borough post-covid!  Following their ride on the train accompanied by Chairman Simon Marsh, guest Sandra Marsh and Trustee David Nibloe, our VIP guests were welcomed by our neighbours at The Old Dairy Brewery.
| Chairman, Simon said:  "We were pleased to welcome the two mayors to our splendid railway, so they were able to see all the hard work we have put in to ensure passengers can feel safe as well as have fun and it was a very positive morning enjoyed by all.  We are pleased that we have received such positive feedback from our visitors since we re-opened and we look forward to being able to extend our services as time goes on to meet customer demand." | |
| --- | --- |
‍The visit was extremely positive for all involved and we are delighted to have further enhanced the relationship we have with our local and borough council representatives. 

 


We look forward to future opportunities to work in partnership for the good of local tourism.

 


Helen Douglas

Sales & Marketing Manager
---
Tenterden Station Building
The installation of hardwood cladding to the road aspect of the station has been completed, closely recreating the appearance of the station as it was prior to the lines closure (click the image below for a reminder of the pre-closure scene). Thanks are due to those that drilled & plugged the 680 holes and screws involved - during one of the hottest days for many years! Painting into topcoat is being undertaken by the Wednesday Group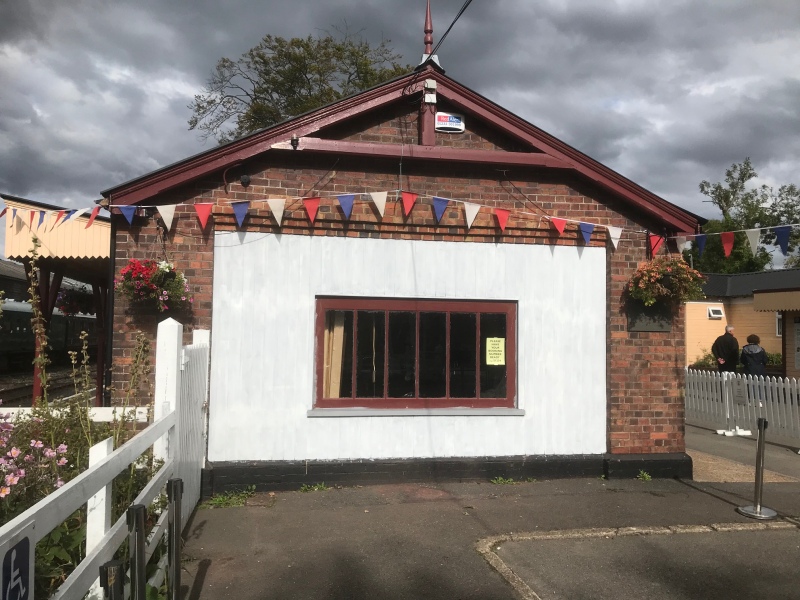 ‍Internally, the relocation of the partition wall between the lobby and Enquiry Office has been completed, incorporating a glazed reception hatch. Thanks to the 300 Club for funding a speech transfer (intercom) system that will ensure both our customers and staff stay safe & secure.
An additional door will soon be fittted, providing direct access into the ticket office for Booking Clerks.
Andre Freeman
---
‍Commercial Department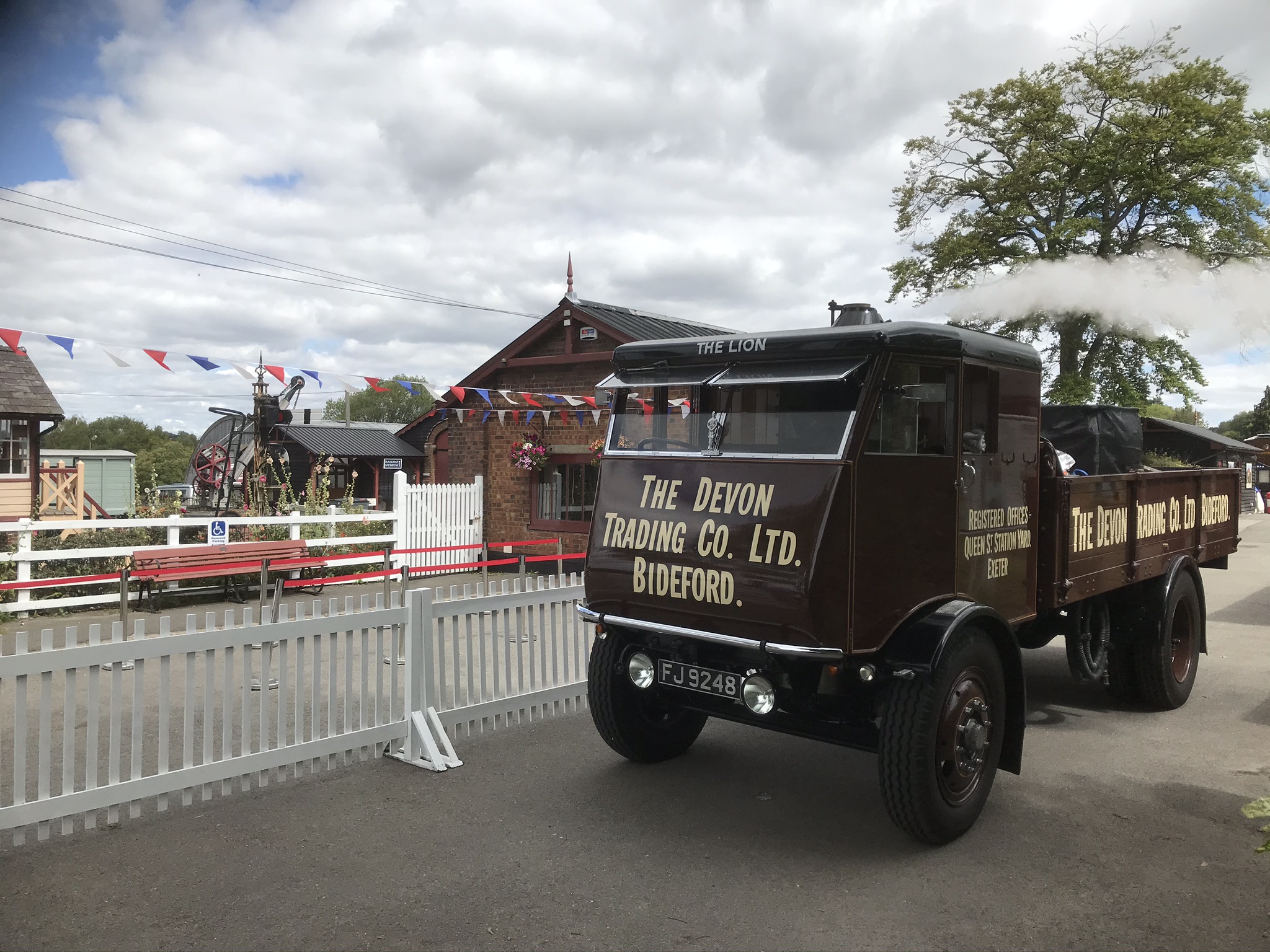 Six months ago, the phrase 'new normal' was unheard of. Now, it's a frequently used phrase. The world has changed and, like it or not, we have had to adapt (often at very short notice) to accommodate changes in legislation and government guidance (some of which was clearly drafted in haste). For many of those attempting to steer a path through these minefields, the seemingly relentless fluidity has proven physically & mentally exhausting. However, our superb volunteers have once again risen to meet the challenges and the results are clear to see - visitor feedback has never been better! We offer our thanks to them all for their untold patience, particularly when the goal posts have moved, or our internal communications have suffered.

‍Whilst these changes were thrust upon us, they have provided us with opportunities to implement, or accelerate, changes which were already in the pipeline. One example being the analysis of the worth of our printed marketing materials - the timetable leaflet (or more accurately, its distribution) being one of our greatest such costs. The 2020 timetable leaflet is likely to become something of a collector's edition; for no sooner had it been produced and distributed than it was rendered obsolete and withdrawn. Previous efforts to measure the effectiveness of the leaflet in bringing visitors to us, through customer feedback, surveys and questionnaires, have not provided a definitive answer. If, however, the absence of visitors on non-running days during August (contrary to the message provided by the leaflet) is anything to go by, our suspicions have been well proven. Are physical leaflets, like Yellow Pages (and cash?), dead?
| | ‍What of August though? We operated every Wednesday, Thursday, Saturday and Sunday, plus Bank Holiday Monday - a total of 19 days, with two departures per day, other than the last four days when strong advance bookings suggested an additional afternoon service was justified - which indeed it was. The total of 42 departures carried a theoretical total of 5,500 passengers - an average of 130 per train. Why theoretical? Because we sold capacity in socially distanced blocks rather than individual tickets. By comparison, in 2019 we operated five steam hauled departures per day, every day, and carried 11,500 people - an average of 74 per train. |
| --- | --- |
‍We continually monitored advanced bookings and were able to amend the train formation to better match the emerging trends (although altering the booking software actually took much longer than shunting the carriages!). We also responded to visitor feedback by adding additional ticket types where a clear demand (and financial viability) existed. Although ticket yield was slightly lower than that of 2019, the reduction in departures (at just 27% of those operated last year) meant our operating costs were significantly reduced. Did we get it all right? Without doubt there were some missed opportunities, despite our best efforts, with volunteer availability the overriding limiting factor. But we operated safely and achieved consistently excellent visitor feedback - demonstrating once again that the pioneering K&ESR spirit is alive and well!
Looking ahead, we'll be operating services every Wednesday, Saturday & Sunday during September, whilst the Wealden Pullman will take its first run since New Years Eve. Plans for October, half-term, Santa Specials and 2021 are occupying our thoughts........

Andre Freeman
Commercial Manager
---
‍The Diesel teams next project arrived in the workshop at Tenterden 10 days ago.  The tractor unit of the TRAMM requires major bodywork repairs, however once completed this versatile machine will be available for use to support various groups and departments around the railway.

Many think of Railway preservation as being for "old stuff" but this machine was built in 1985 and in April 2021 it will have been with us at the Kent & East Sussex for 15 years - not far short of half of its life!
‍

 


 


 


 


Tramm tractor unit leaves Rolvenden carriage sidings enroute to Tenterden for major body repairs.

Images courtesy of Clive Lowe
---
‍Support the K&ESR - at no cost to you!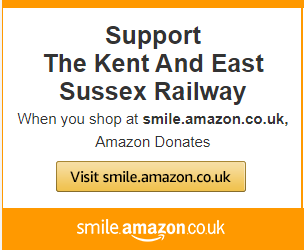 If you're an Amazon customer, you can now support the K&ESR when shopping - at no cost to you! Simply follow the link above to setup the K&ESR as your favourite charity, then follow the simple instructions shown when shopping online
---
‍From all of us here at the K&ESR, our very best wishes
‍

Kent & East Sussex Railway
Tenterden Town Station, Station Road,
Tenterden, Kent TN30 6HE
www.kesr.org.uk
Registered charity 262481