Yuletide Special – Friday  December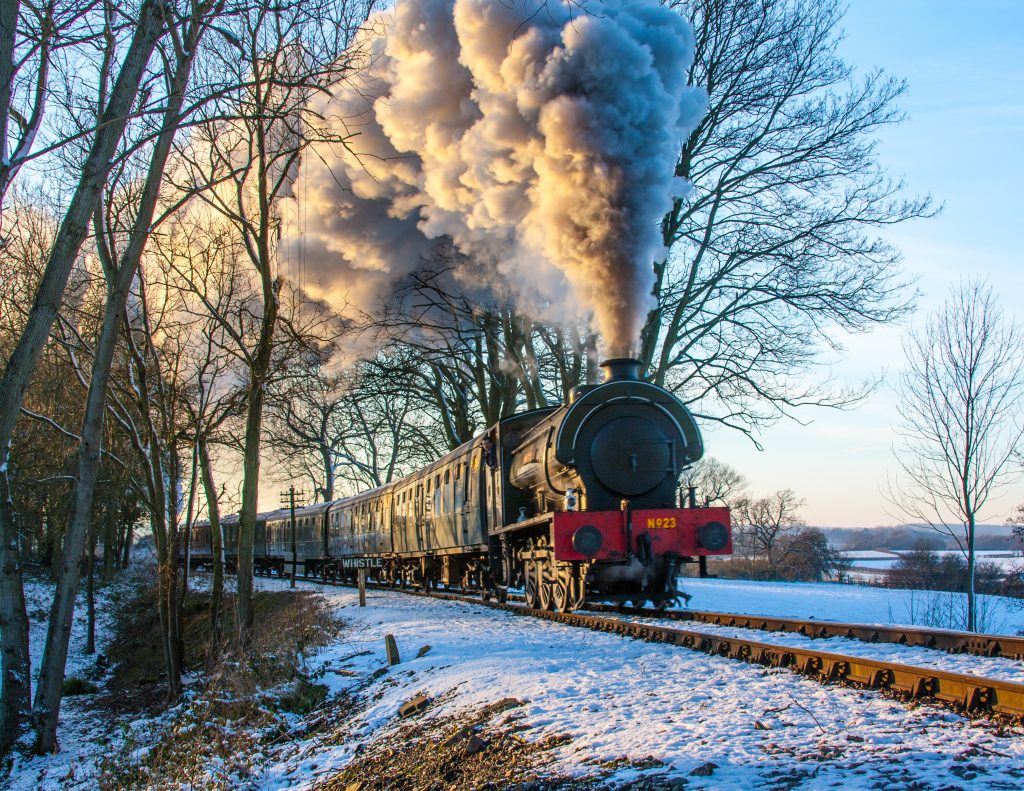 Oh what fun it is to ride on a steam-hauled Christmas Train!
our yuletide trains ensure that adults can enjoy the lead up to christmas too!
We are famous for our Santa specials, with generations of families visiting us since we started back in 1974. With a ride on the K&ESR having become a key Christmas feature in the diary for so many, for the first time we are offering adults a chance to enjoy a festive journey through the beautiful Wealden countryside by steam train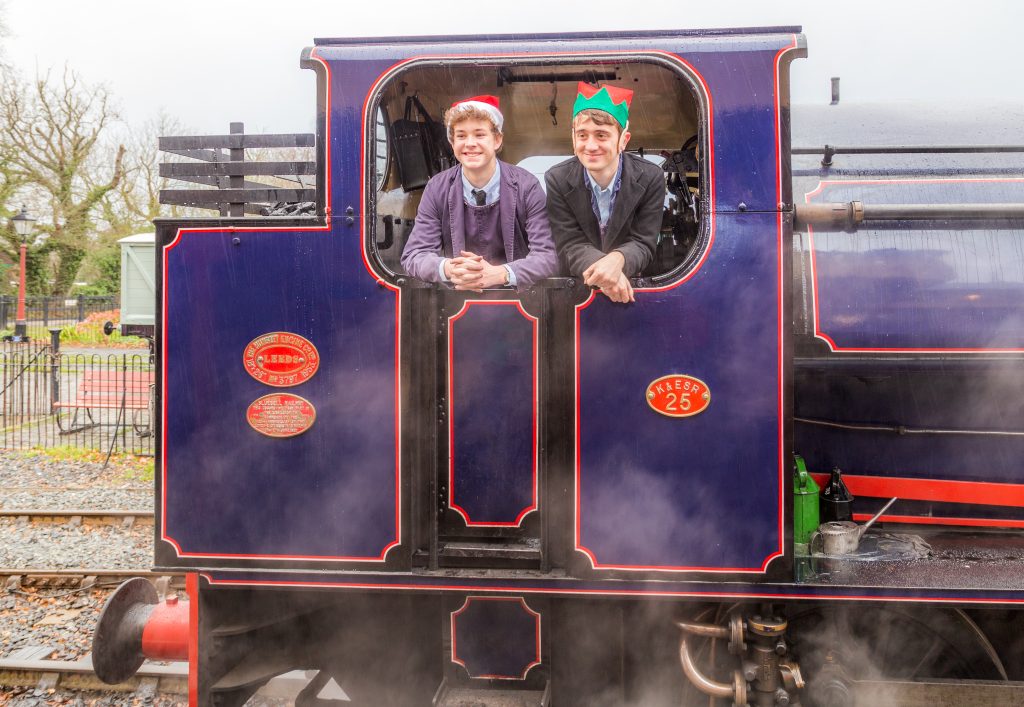 Arriving at Tenterden Town Station we invite you to soak up the relaxing and jolly atmosphere created by our live local choir whilst enjoying a festive tipple, before boarding your festively decorated train.  On board the train you will be attended at your seats by our staff, providing a hot drink and a mince pie, as you meander through the beautiful wintery Wealden countryside.  The on-board magician will add some sparkle to the journey to Northiam, where the steam engine will take water before winding back to Tenterden Town. The return journey time is approximately 70 minutes.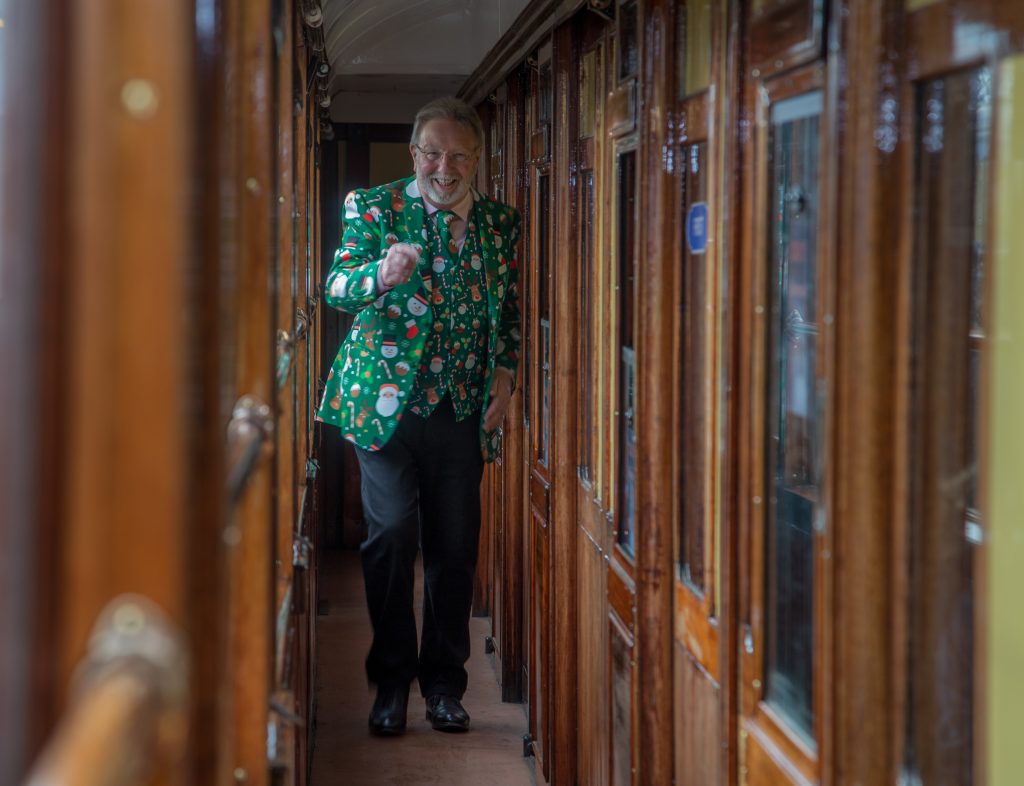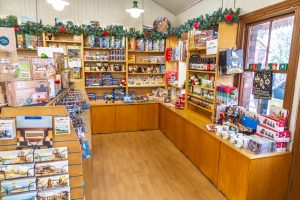 Upon your arrival back at Tenterden, our miniature model Christmas Village will be on display for your enjoyment and there is plenty of opportunity to peruse the range of gifts, mementos and experiences available in the station Gift Shop.
Tickets & Fares
Table for 1 Adult                                                             £25.00
Table for 2 Adults                                                           £50.00
Table for up to 4 Adults                                                 £90.00
Compartment for up to 4 Adults                               £135.00  (add up to 4 further adults for £30 pp)
First Class
Table for 1 Adult                                                            £35.00
Table for 2 Adults                                                          £60.00
1st Class table for 4                                                      £110.00
1st Class compartment for up to 4 Adults               £150.00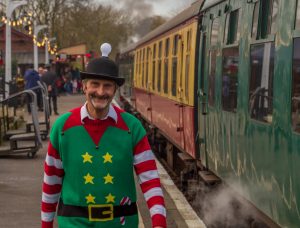 Fares include the following:
Complimentary festive tipple upon arrival
Steam train return train journey to Northiam Station
Complimentary hot drink and mince pie served at your seats
Live magical encounters on-board with our resident Magician
Opportunity to purchase additional light refreshments at the station
Free entry to the miniature model Christmas Village at Tenterden
For the morning departure we invite you to arrive at 10:30am to enjoy the live singing and a festive tipple before boarding your train which will depart at 11:30 for one round trip to Northiam Station, East Sussex. Your return train journey will take approximately 70 minutes.
For those wishing to travel in the afternoon, please join us from 1:30pm for live singing and your festive drink and boarding.  This train will depart at 2:30pm for a 70 minute round trip to Northiam Station.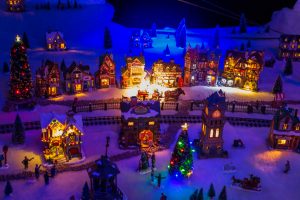 On your return to Tenterden we invite you take some time to visit to the station's miniature Christmas model village, a real festive treat!
In our Gift Shop we have a range of unique gifts, mementos and presents  – some of which you can choose to purchase already wrapped!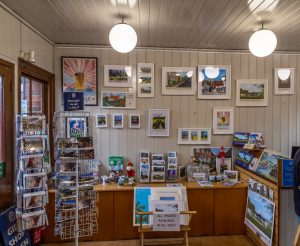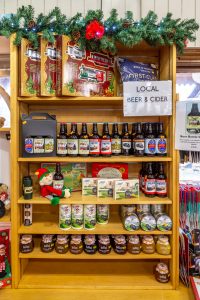 W
e
h
a

v

e

C

h

r

i

s

t
m

a

s

a

l

l

w

r

a

ppe

d

u

p…