‍

Kent & East Sussex Railway
Members e-newsletter No.38
‍Welcome to the latest edition of your e-newsletter - we send you our best wishes and hope you are keeping safe & well.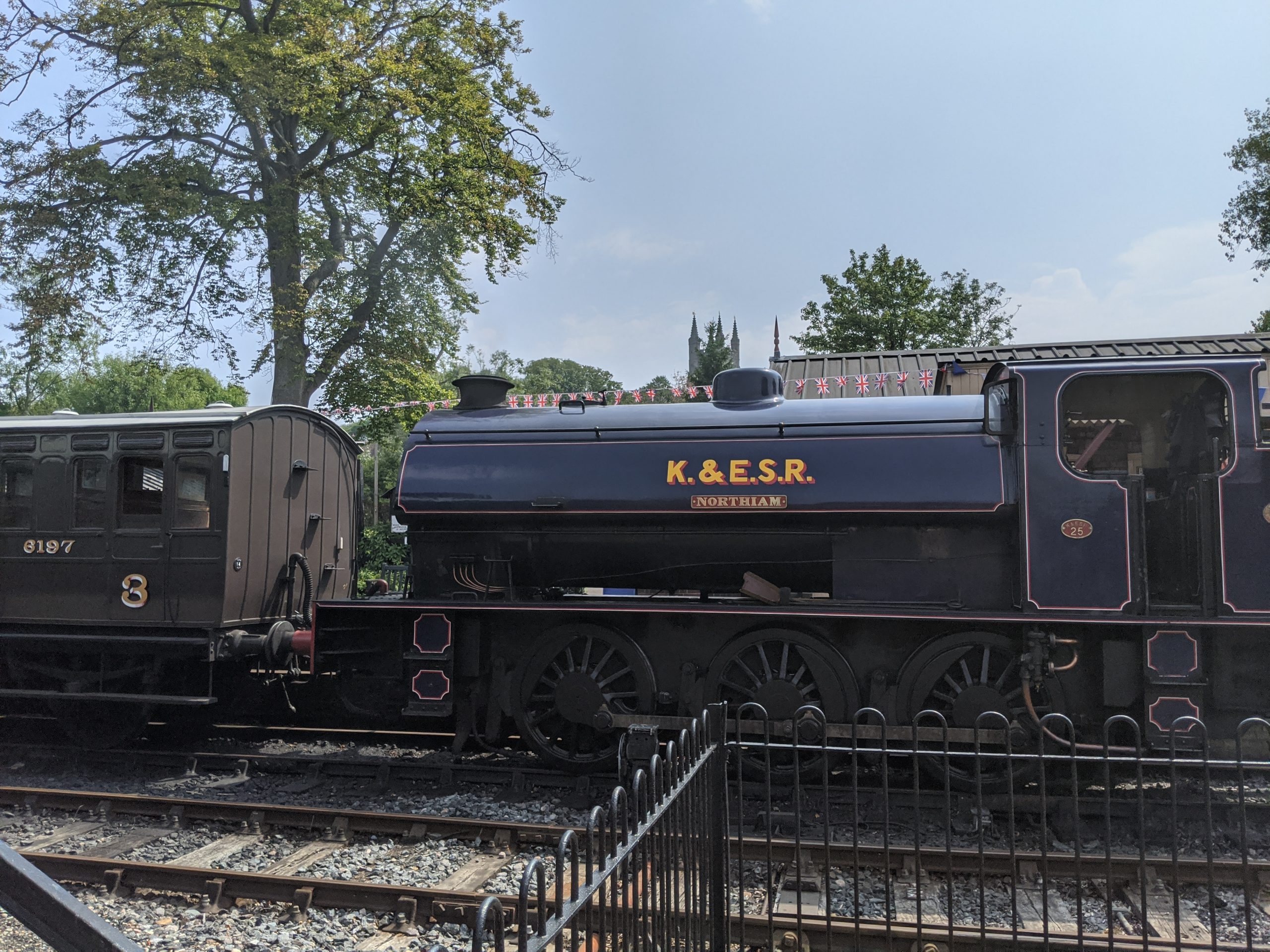 ‍The tower of St Mildred's Church behind Austerity Locomotive 25 "Northiam" awaiting departure at Tenterden on Thursday 13th August.
Image courtesy of Helen Douglas
From the Chair
The sun continues to shine (at least it does as I write this), the stations look amazingly smart and our trains continue to attract appreciative visitors.  We seem to have a new rhythm at Bodiam – the train leaves when everyone has had time to queue up and buy an ice cream!  The atmosphere is good, and we have had many positive reviews.
Some trains are nearly full, others less so.  We are monitoring bookings very closely and we are able to switch coaches around as necessary.  It's clear that the decision to restart in a careful and controlled manner was the right one; we can't afford to run trains with few passengers, and we do need to balance supply and demand.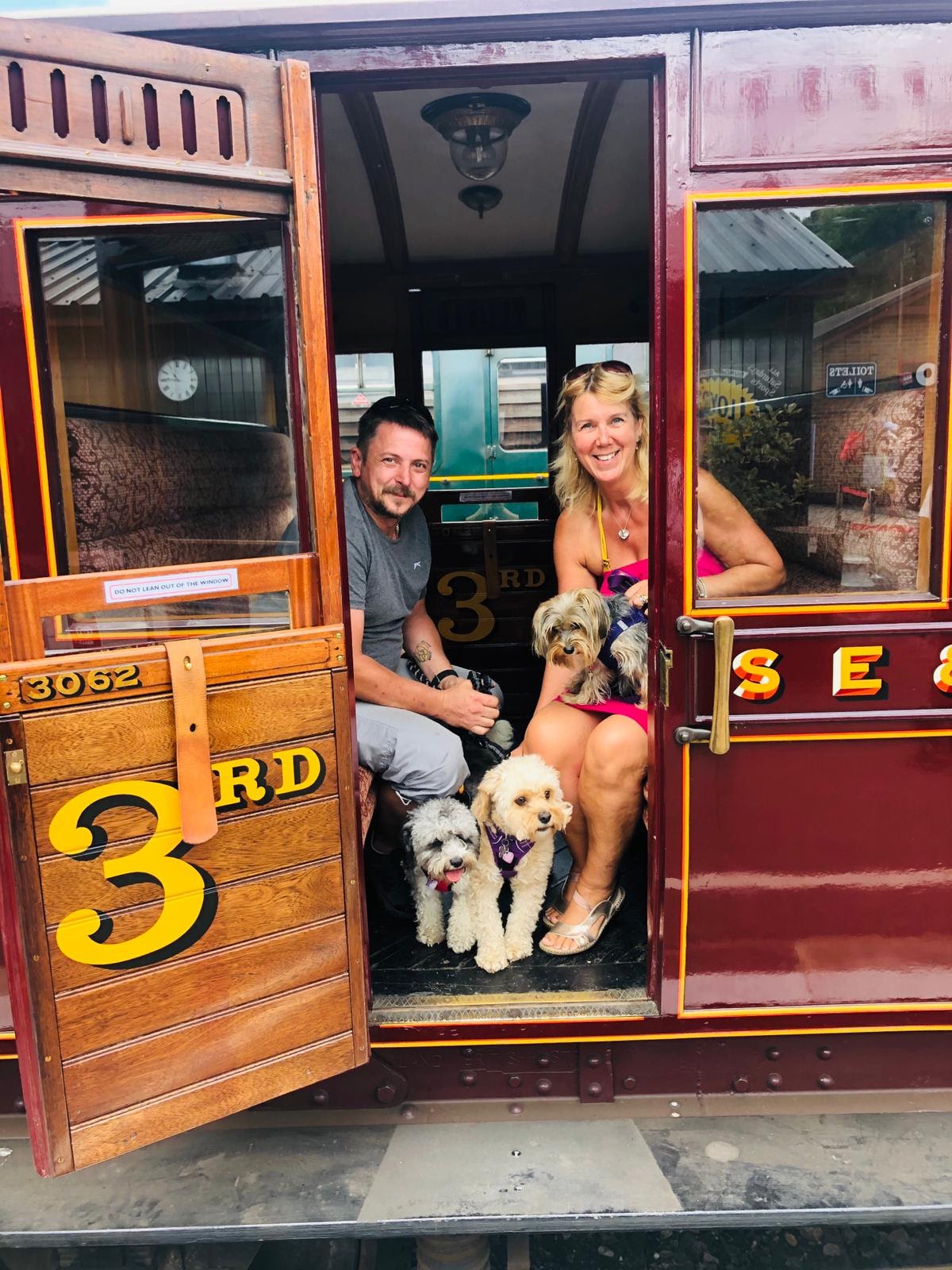 Volunteer Ian poses with guest and pooches on 1st August 2020
Image courtesy of Andrew Hardy
‍
I'm told that the prospects for starting Pullman trains from 6 September are very good.
I've said it before, but I'd like again to thank all who have been putting their shoulders to the wheel, in whatever capacity and especially during the very hot weather.  And that includes museum staff, maintenance staff, backroom staff – everyone who has been working together to salvage something from the season.
I use the word "salvage" advisedly.  Like many other organisations we have taken a huge financial hit from the coronavirus crisis, and if there is a second wave this can only get worse.  I won't repeat what I have said in previous newsletters about the absolute need for refocusing and making every pound that we spend contribute to the bottom line.  Like it or not, this is going to have to happen if we are to survive and thrive, and the work is well under way.  We have already started changing the way in which we plan our offering to the public, and how we deliver it, to make it fit for purpose in the new circumstances in which we find ourselves.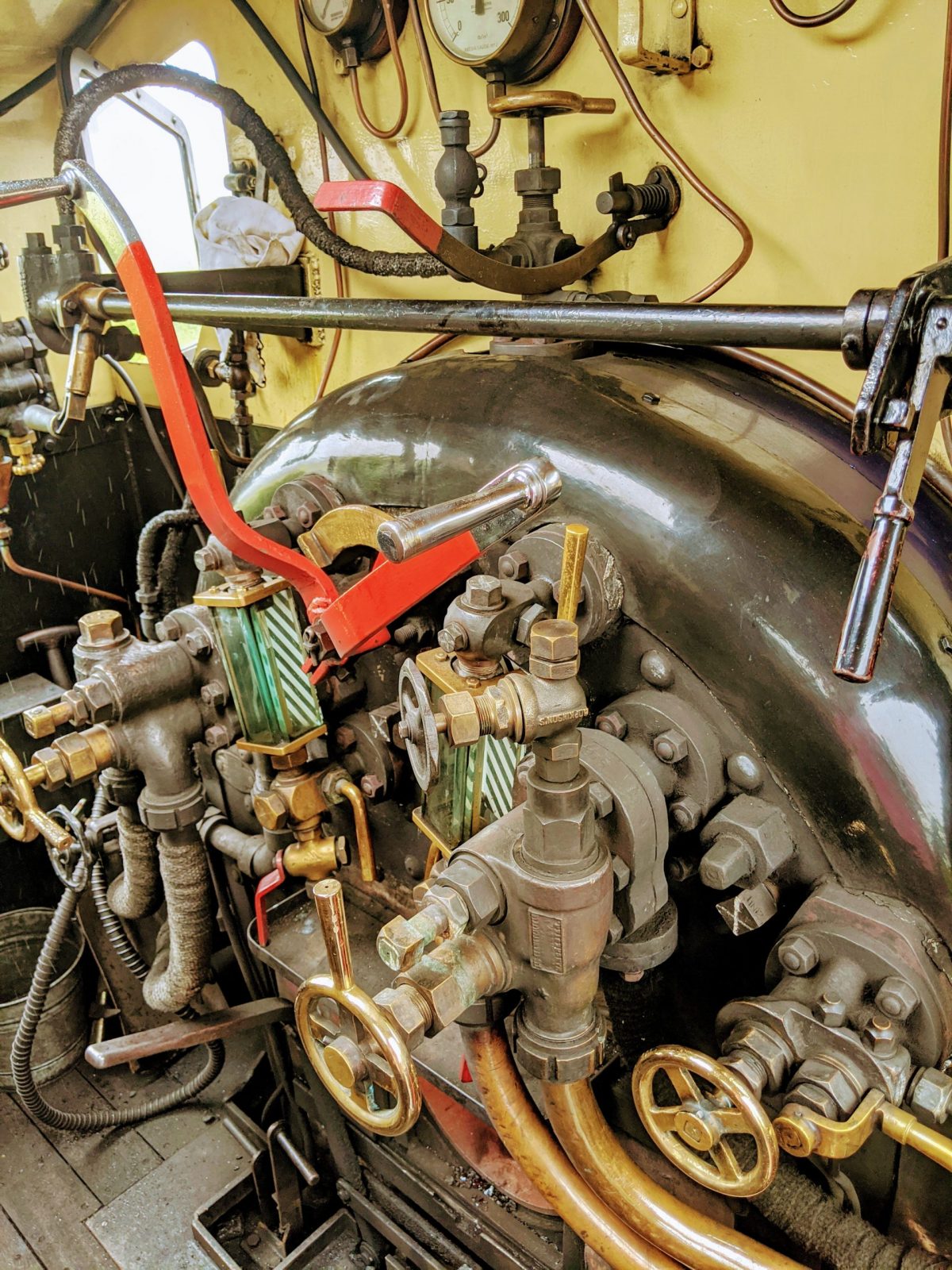 It all boils down to money.  There is never enough of it.  Much time and effort has been spent in the past few months ensuring that we remain soundly based.  Some of the effort has proved nugatory, and some has delivered good results. 
This work continues – in the past few days for example we have applied for a significant Heritage Lottery Fund grant – and it must do so for the foreseeable future.  And here I want to put a challenge to the membership, or rather repeat one that has been made before. 
We now have a good fundraising structure, which is getting into its stride.  It is actively looking for sources of funding and is doing the heavy lifting to turn them into cash.  But the burden is falling on too few people, and they need more capacity.  Not so much to generate ideas – we have plenty of those – but to put them into effect. 
In the last e-Newsletter there was a request for help in three specific areas: to run a raffle for the Terrier 150 appeal; to help organise a sale of railway artefacts; and for any member who is an Alstom employee to assist in accessing a fund which that organisation has set up.  I am sorry to say that the response so far has been precisely nil.
Tapping all potential sources of money is absolutely vital to the wellbeing of our Railway. If you feel you can help with these projects or in any other way (and there is much that can be done from home) do please send an email to [email protected].  If new people don't come forward, then we shall miss opportunities and be even more constrained in what we can do for the Railway in the future.  Could you be one of those who rises to the challenge?  
‍In the meantime, of course, all our extant appeals remain open.  Many people have been very generous to us and I take this opportunity to thank them. Donations are still always welcome and very much needed. 
To see how you can continue to help us through this challenging period visit https://kesr.org.uk/donate/.

Stay safe, look after your wellbeing, and remember to talk about the Kent and East Sussex Railway to your friends and on your social networks.
Simon Marsh
Chairman
---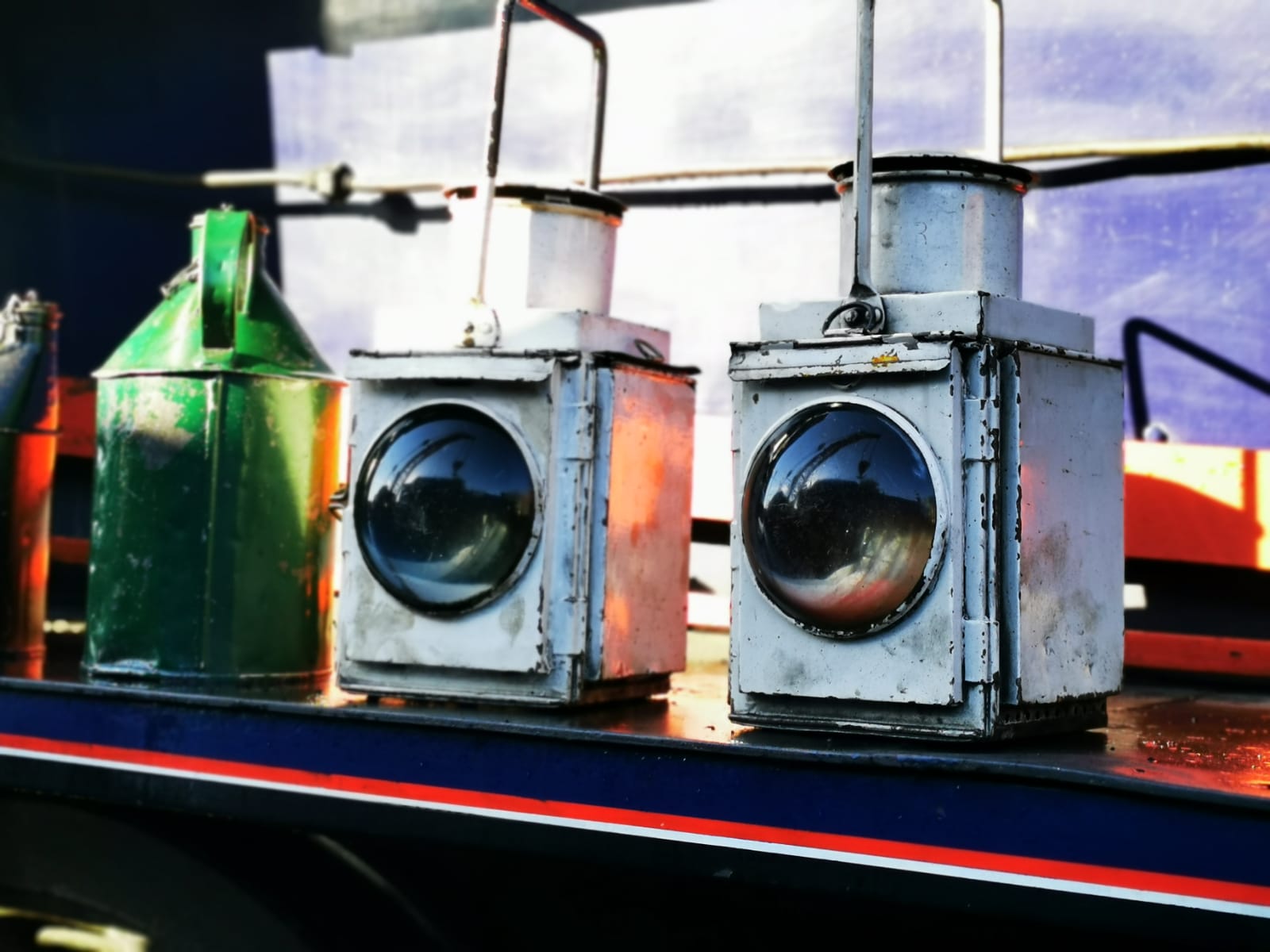 ‍Loco Lamps receive the cleaning treatment of the volunteers at Rolvenden before service on Sunday 9th August 2020.
Image Courtesy of Claire Sime
‍

‍

ANNOUNCEMENT CONCERNING 2020 AGM
‍The Company Secretary announced in Terrier 142 that it was the Board's intention to hold the 49th Annual General Meeting (AGM) on Saturday 14 November but that in view of the coronavirus situation the matter would be kept under review and it might be necessary to change the arrangements.
The safety and wellbeing of the Railway's membership are absolutely paramount.  It is now clear that it will be impossible to hold a safe and socially distanced AGM in the normal way.  Nor, we believe, is it a practical proposition to enable members to participate by video link.
We therefore propose transacting the business in the following way.  There will be a two-part agm. 
The first part, to be held on 14 November, will transact the formal business that needs to be completed within the calendar year 2020.  This will comprise: adoption of the annual report and accounts; appointment of auditors; election of directors (Simon Marsh, Geoff Crouch and Robin White stand down by rotation and seek re-election; the notice in Terrier 142 sought any additional nominations); and receipt of the safety report. 
Attendance will have to be restricted to Trustees, Trustee candidates seeking election for the first time (if they wish to attend), the Company Secretariat and the General Manager.  The timetable up to the first part of the AGM will be as usual and all eligible members will be invited to vote by proxy as necessary. 
This will be made clear in the AGM mailing expected to be sent out in early to mid-October which will contain all the relevant documentation to allow members to make their choices and submit their proxy votes.  Also in the mailing will be an account of the main events of the year; and members will be invited to submit questions which will be answered in writing and become part of the formal record.
The second part will be held when circumstances permit, probably in early 2021, and will comprise an open meeting for all members at which Trustees and the General Manager will deliver reports and can be questioned face-to-face.
The Board has considered these arrangements at length.  They are not perfect, but we believe that they represent the best that can be achieved in terms of ensuring Trustee accountability in these very unusual circumstances in which everyone's health must be the absolute first priority.  We thought it right to publish them now rather than wait until the last minute.
As promised in Terrier 142, this notice will also be published on the K&ESR website.  If you are aware of any fellow members who do not have internet or email access, please pass it on.
Simon Marsh                                           Charles Mavor                                          Chairman                                                 Company Secretary
---
Brian Richards continues his quest to present our railway to the very best standard.  He's seen here cleaning loose chairs from 'Petros', our pioneering accessible carriage.

 


If you'd like to join Brian and the growing team, email [email protected]
‍During the closed period a team of 40 people were rostered for security visits to keep our stations safe. Between them they covered a remarkable total of 1046 visits and visited every station twice a day.  Every one of them deserves a massive thank you but I must mention the contribution made by Malcolm Jones who did 101 visits at Northiam and David Gardner, who visited Bodiam a whopping 154 times!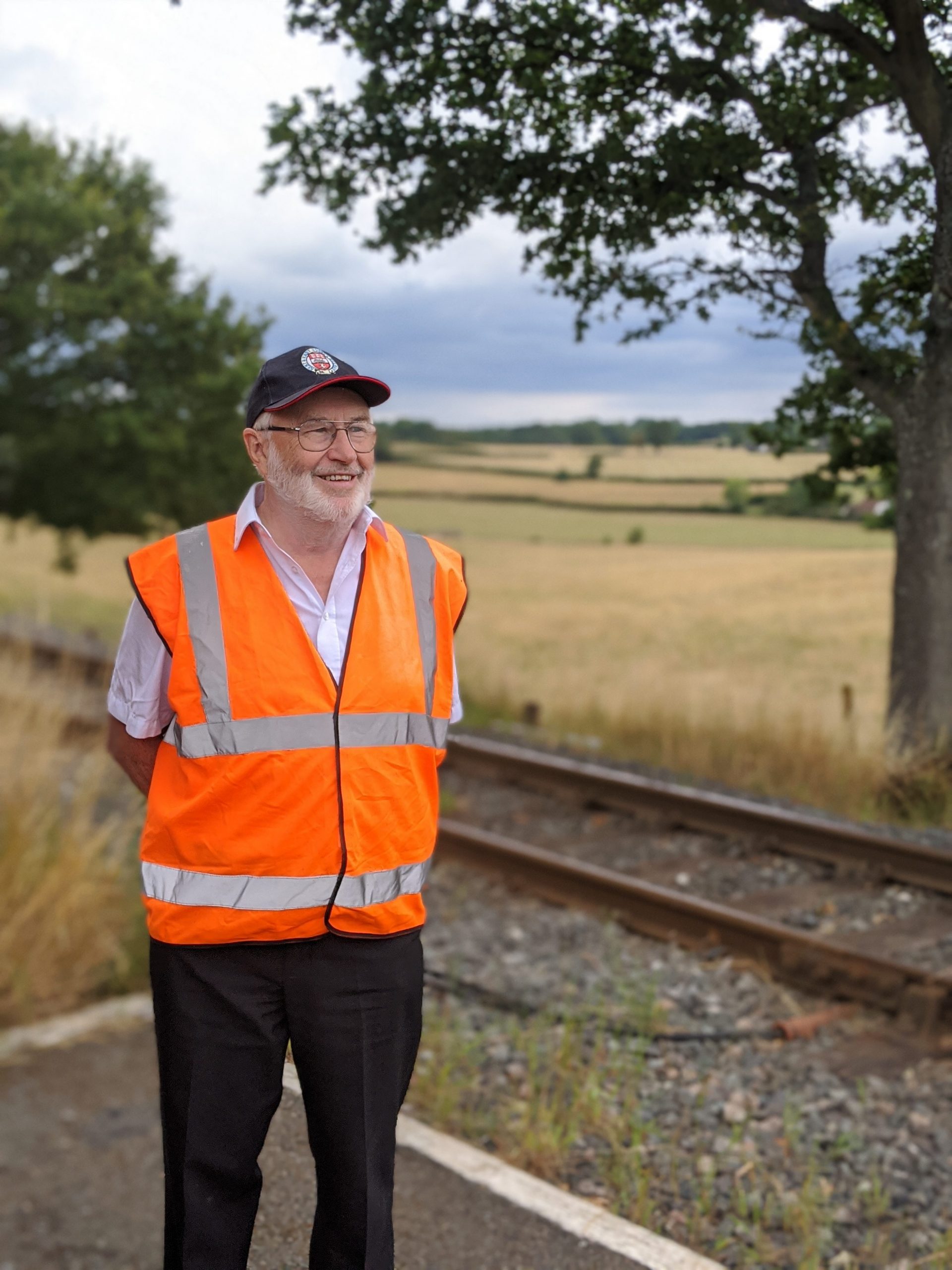 We are now settling down into our new routines and learning to live with the ever changing Covid -19 rules.  Operationally it's great to see that the months of planning have finally led us to into a position where we can run a Covid safe and compliant railway. The Department been on a big learning curve and risen to the challenge.  Behind all the documents that have been worked up to restart the railway there's also a raft of risk assessments.
Getting our staff back up to speed after such a long break isn't just about Covid and involved running shakedown trains and a large number of assessments across all the Safety Critical areas of the operation to ensure that our competence standards haven't slipped.  Our teams of Inspectors have done a sterling job to ensure that we can once again be confident that we're running safe railway.
I think it's worth mentioning that heritage railways have worked together to pool information during this time and we are particularly grateful to the Heritage Railway Association and the Spa Valley Railway for sharing information with us.
Jack Marlow newly qualified Guard.
Image Courtesy of Pete Spratling
We are pleased to announce after a long wait through lockdown, Jack Marlow was passed out as a Guard on 1st August, Congratulations Jack!
It's great to be running trains again and seeing our wonderful volunteers back doing what they do best!
Pete Salmon
Operation Standards Manager
---
| | With the good weather and the reduced service currently in operation, we have taken the opportunity to undertake maintenance and commissioning tasks on the new Tamper which was purchased by Clive Lowe earlier this year.  This machine, once operational, will be capable of tamping all of our pointwork, as well as providing useful backup for tamping plain line when we look to carry out further restoration work on our existing machine.  |
| --- | --- |
| The commissioning work hasn't been without its challenges, the machine is significantly newer that the other On Track Machinery we have on our line, and so the technology is newer too - though it is still nearly 30 years old! One particular challenge was when we discovered the electronic chip which stores the program for the programmable logic controller had failed - this controls the operating sequences of the machine when in working mode!   | |
| --- | --- |
After some frantic reading up, and a little online shopping we were able to procure a replacement chip and the equipment to program it, for less than £100!  The opportunity was then taken to give the machine a function test on a reported rough ride between Northiam and Bodiam. The 2 photos show the track fault before, and then after tamping and reballasting. 


 


 Jamie Douglas

Permanent Way Volunteer
---
‍‍4253
**STOP PRESS**
4253 COVID-19 compliant face masks are now available. See Charlie to buy your supplies!
Our boiler is making excellent progress at HBSS in Liverpool, as shown in the below photo the new backhead is in the process of being fettled and fitted. Henry Mowforth and our Boiler Inspector have visited to view and discuss progress, and both have returned happy with the work. We continue to need your help to ensure that the locomotive enters service sooner rather than later - please visit www.4253.co.uk/boiler-appeal to see how you can help.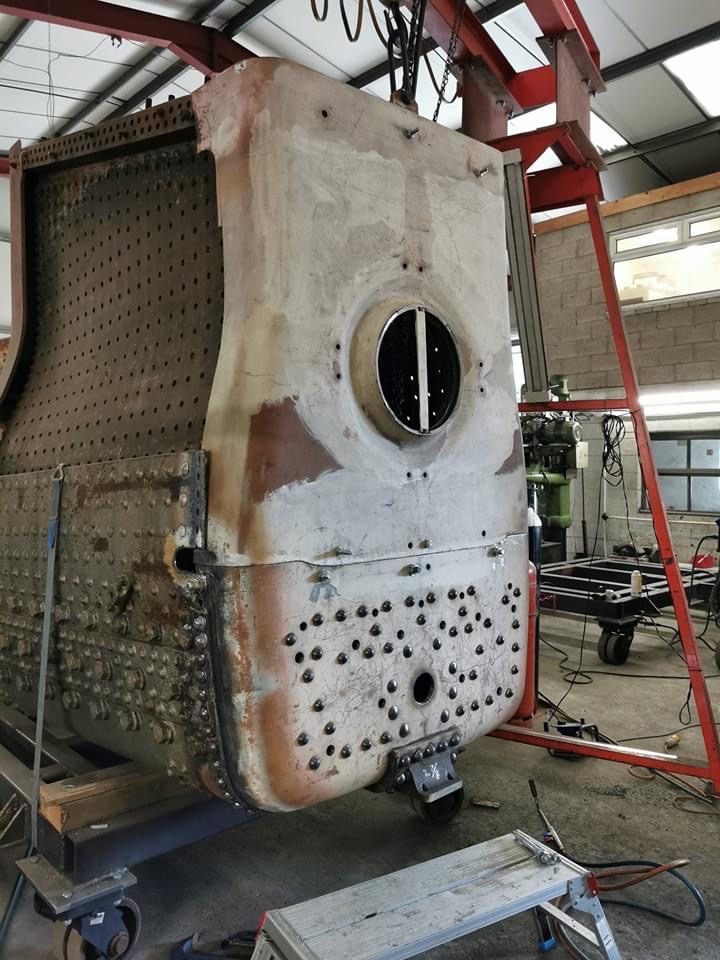 In other news, the construction of the new tanks for 5668 is well underway and the cab and bunker have now been lifted off of the loco at Wittersham Road, and delivered to Rolvenden for work to begin - thanks to Clive Lowe and Frim for their assistance with this delivery!
Jamie Douglas
on behalf of 4253 Locomotive Company
---
‍

Diesel Mechanical Multiple Unit (DMMU)
| ‍Following the winter project to overhaul the bogies of D50971 our faithful DMMU, Mike and Jon with some volunteer help have invested time to make some cosmetic alterations to one of the compartments.  This required the removal of the old ceiling, carrying out repairs to structure of the roof, replacing the insulation and installing new ceiling. | |
| --- | --- |
‍In addition, following a loan of authentic lighting for the unit, replicas have been made and two have been installed as part of this upgrade.  Next steps are to continue with this work to complete this carriage of the DMMU.

 


Michael Grimwood

TREAT's Director
DRIVING & DIRECTING
A PERSONAL VIEW OF THE PAST SIX MONTHS 
Many of you will know me, Neil, as Safety Director, having been elected to the board in 2018, and also as a long-standing member of the operating department. On February 20th this year I qualified as a passed fireman (able to drive locomotives, after almost 40 years as a fireman – you can't rush these things!) and looked forward to completing my ten "probationary turns" during 2020 to become a fully fledged driver – and then lockdown happened!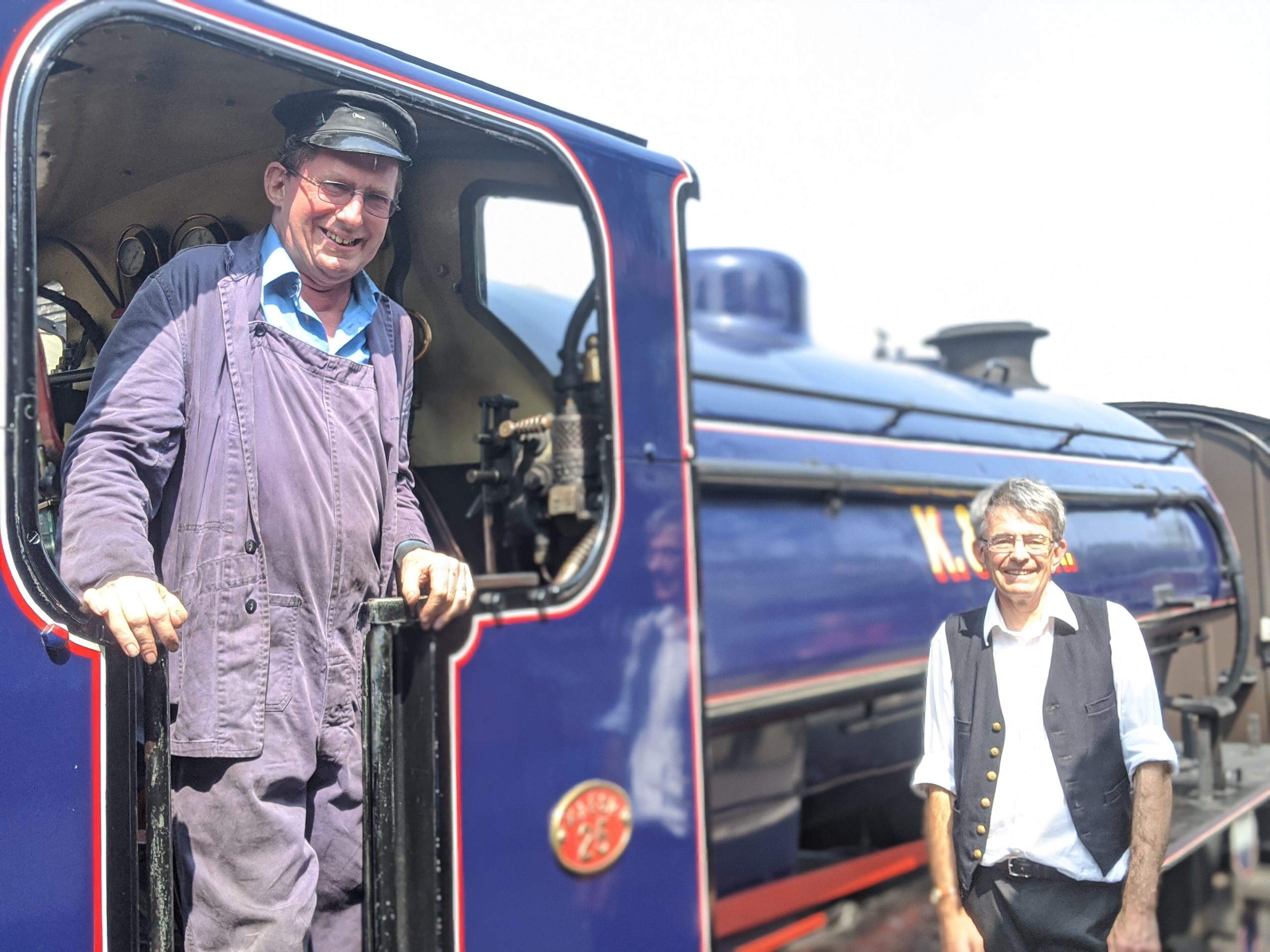 As the railway was closed down in an orderly fashion, we as trustees offered support to Shaun and the team, whilst also giving thought to how we would survive the unprecedented times that we found ourselves in. It was always been my personal view that we should reopen the railway as soon as it was practical and safe to do so. Partly this was to help restore the financial fortunes of the railway and the wider tourism and leisure sector, but also because of the need to maintain the skills and competencies of our staff and volunteers, which as Safety Director has been a significant concern throughout the past six months. 
The rest of the board have been similarly minded and as the government eased restrictions, we gave Shaun our full support to reopen the railway as soon as practicable. This involved an awful lot of work from the few managers that were still working because, in addition to remobilising the routine aspects of running the railway, we also needed to complete a significant amount of work to make the railway Covid 19 compliant for both visitor and staff.  
In my role as safety director I have maintained an overview of these efforts and must congratulate all involved in the huge amount of work in planning, recording and delivering a wide range of measures that have enabled us to achieve the "Good to Go" tourism industry "mark". We also have a robust series of standards and procedures that will satisfy the regulatory authorities that we have addressed all of the risks arising from the shutdown and reopening in the Covid "era"   The very positive feedback received from our customers also reflects these efforts. 
I have been involved in a lot of the "back room work" over the past six months and spent a lot of time reviewing the paperwork and auditing the initial days of operations to ensure compliance. Obviously, I was keen to get back to the "sharp end" of operations and be part of the arrangements that I had spent so much time reading about!  It was therefore lovely to get back on the footplate last week, almost six months on, for my first "solo" driving turn, albeit accompanied by Footplate Inspector Richard Stannard for part of the day in accordance with our post lockdown competence management arrangements.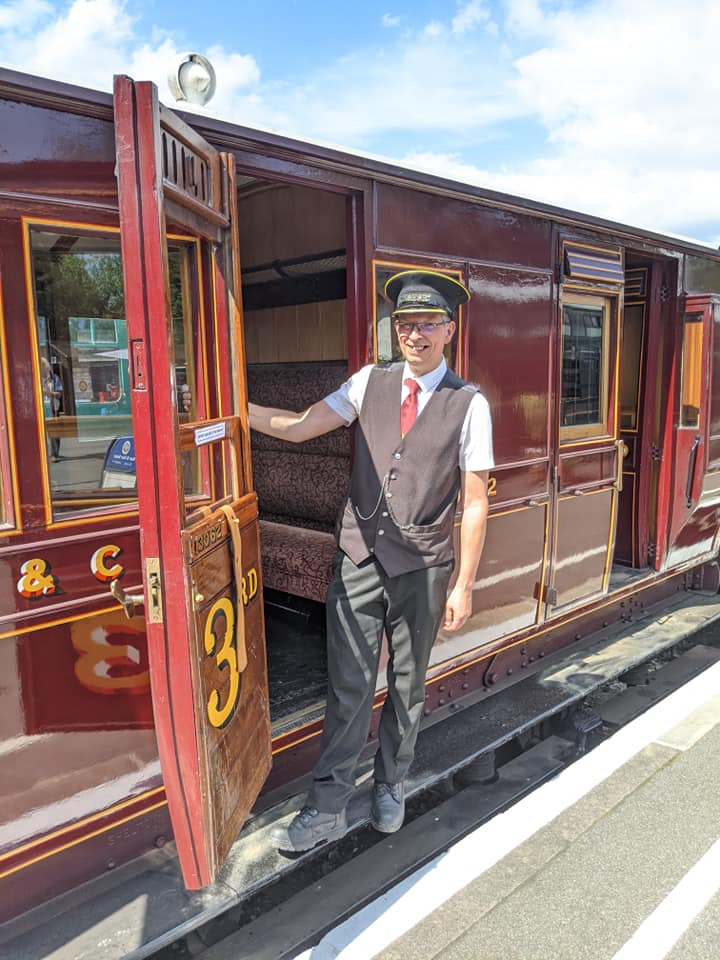 We are known for our friendliness and relaxed atmosphere and there was an obvious risk that the need for a more formal response in the current circumstances might have a negative impact on this. We need not have feared, our frontline staff are doing a fantastic job in making our customers welcome and again the feedback we are receiving is almost completely positive and appreciative, justifying the decision to reopen and making all the hard work worthwhile.
A lot of hard work and some significant challenges lie ahead as we navigate whatever the future brings. However, it is quite clear that the passion and dedication of our colleagues both paid and voluntary, remains as strong as always and this will be essential in re-establishing our service and products, and as importantly maximising the value of our customer offering, to meet the "new normal" whatever that turns out to be!
I look forward to being part of this future – and also getting the remaining nine probationary driving turns ticked off!!
Neil Sime
Safety Director 
---
‍From the General Manager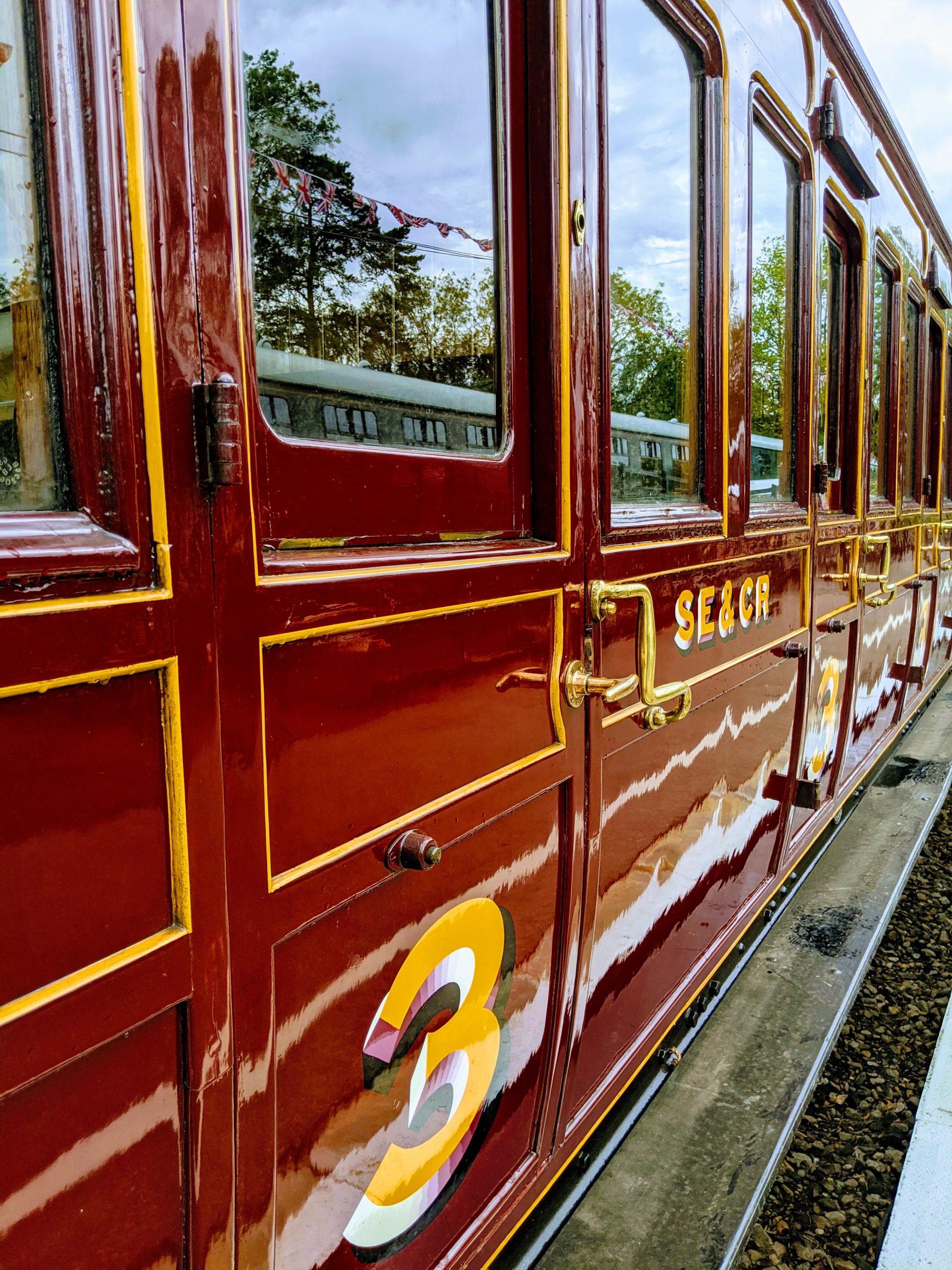 ‍At the time of writing we have now operated 12 public days since the restart on Saturday 18th July, but behind the scenes I think it is fair to say no two days have been the same.
We said the start up would be akin to putting our toe in the water and adjusting in accordance with demand. We started with weekend operations only from 18th July to end October with 2 x services a day. We then added midweek services on Wednesdays and Thursdays in August and are reviewing adding Wednesdays in September.
Our public offering concentrated on a mix of compartments for 8, alternate tables for 4 in the Mk1's and tables for wheelchair customers in Petros. We have subsequently expanded the offering and made available "tables for two", and discounted "tables for four to include one member", so there is something for everyone. Availability in Merac our reservations system is being managed on a daily basis to ensure we maximise sales opportunities.
Sales have traditionally been based on passenger and group fares.  Now to ensure we properly manage social distancing we are selling space, such as a compartment for up to 8 people, a table for up to 4 people. Managing this has required many changes within the Merac reservations system and I for one have been amazed at Andre's patience, slowly, slowly making it happen. He even picked up a phantom compartment, an error in the system that has obviously been there for many years. It only has 6 not 7 compartments!!! Fortunately caught in time.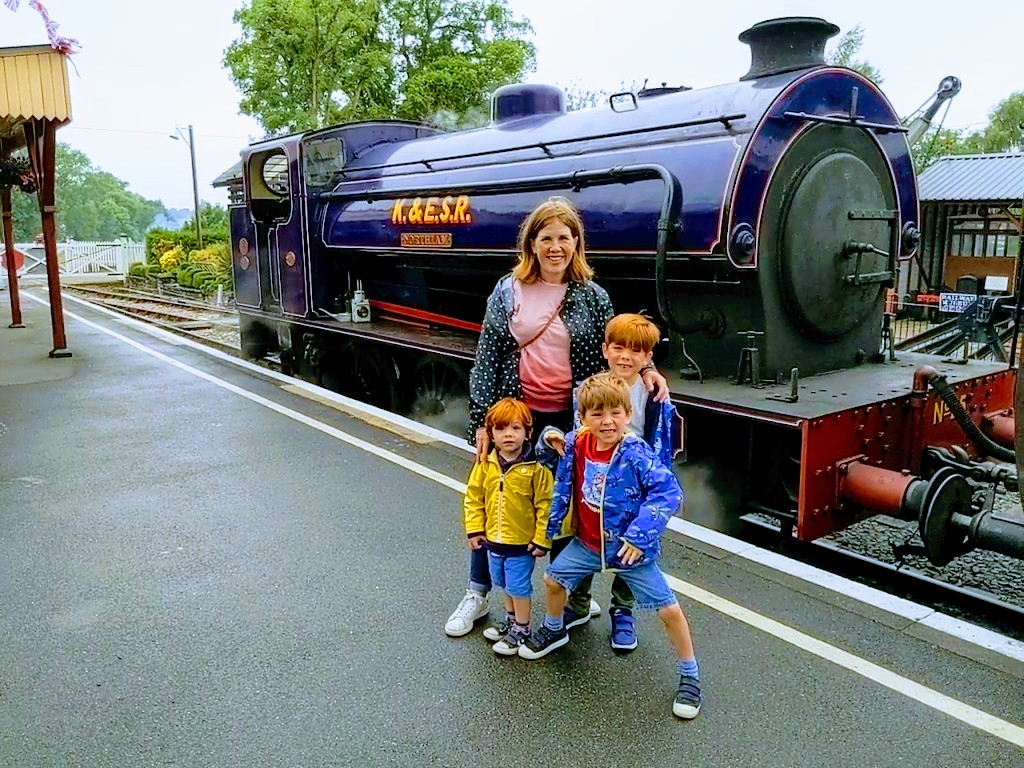 Since the restart we have taken over 900 online bookings covering 656 tables and 246 compartments. I fully expect to carry the equivalent of 5,000 passengers in August which is good but we must not forget it is only 40% of our pre Covid budget.
Interesting to note that even with social distancing in place booked seats per train in August this year, are 124, compared to 75 last year.
We have looked at adding the third daily service but have decided against it on two counts. Firstly it would extend the working day of the crews which would be a safety risk during these high temperature days.  Secondly, bookings are generally being made last minute within a few days of travel which makes it more of a risk adding further capacity.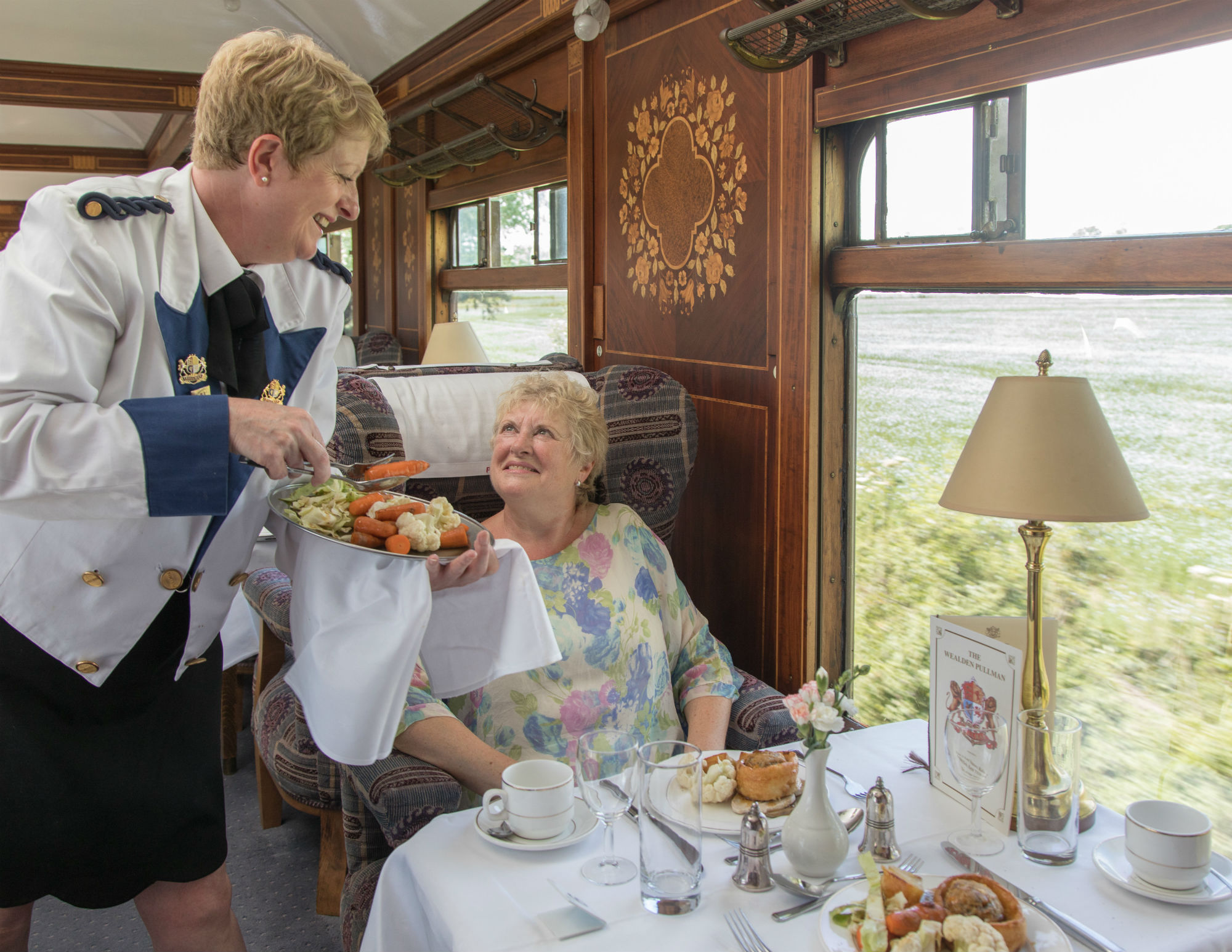 Plans are progressing well for the restart of the Wealden Pullman trains from Sunday 6th September. Many of the passengers on these services have already been re-booked from earlier in the season. We are very grateful that the majority of our Pullman customers have stayed with us and we are pleased that we will soon be able to restart in a safe manner for both customers and staff.
Finally, will we have a Santa Specials program. Yes, a working group are exploring a number of options for review, and we look forward to having a socially distanced Santa visiting us in December.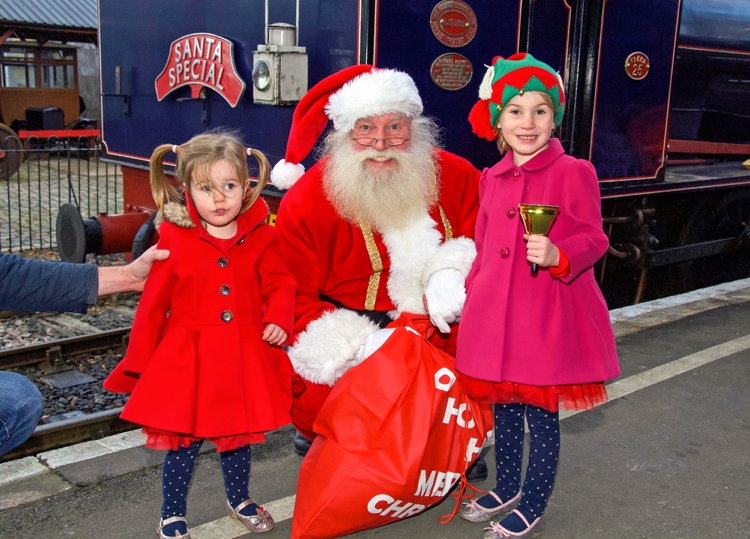 Overall we should be very pleased with the restart, but we must maintain control of costs. Fantastic work has gone on making sure our trains, carriages and stations are as clean and presentable as possible, and that our cleaning regime is well observed. Well done to everyone involved in making our environment as safe and clean as possible for customers and staff alike.
Shaun Dewey
General Manager
---
‍Commercial Department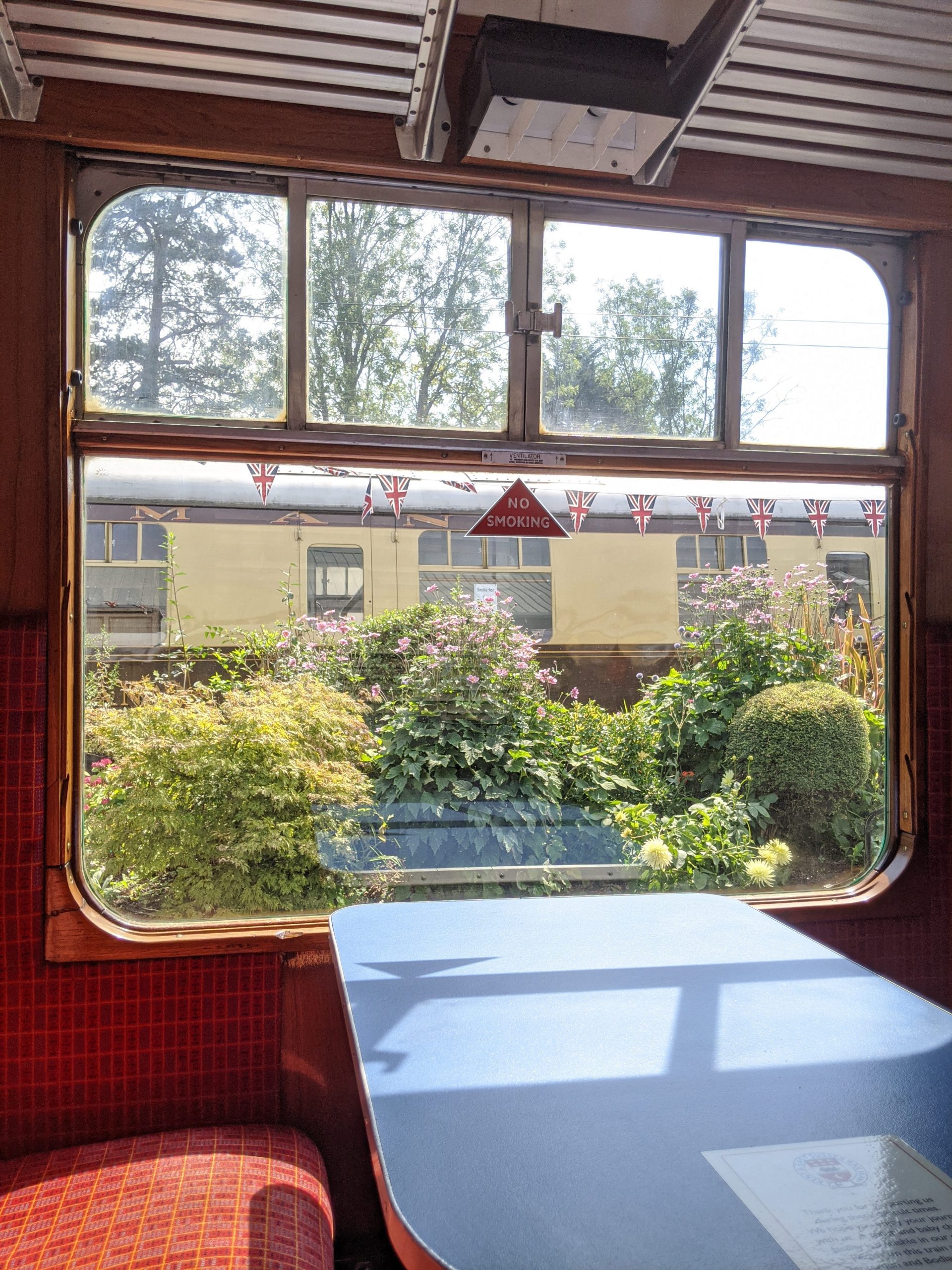 Well it's been a very interesting and busy time!  We have relied predominantly on free digital and social media for advertising our services and have used Instagram and Twitter in different ways to pre-Covid. 
To add to what Shaun has said above about extending the services we initially offered, we have also solicited feedback from our booked passengers and received some very interesting survey responses.
To date we have had 152 responses from visitors and some of the key data is shown below: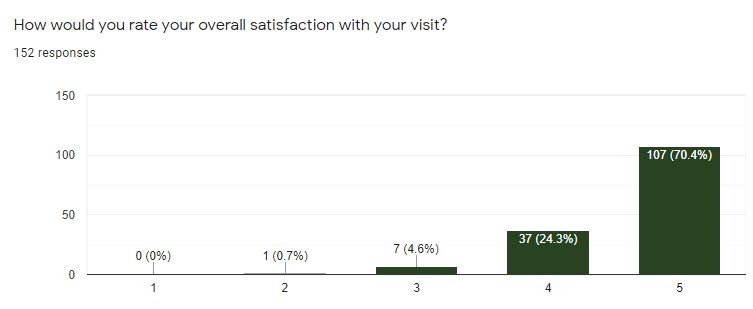 ‍
We have received particularly high praise for our standards of cleanliness: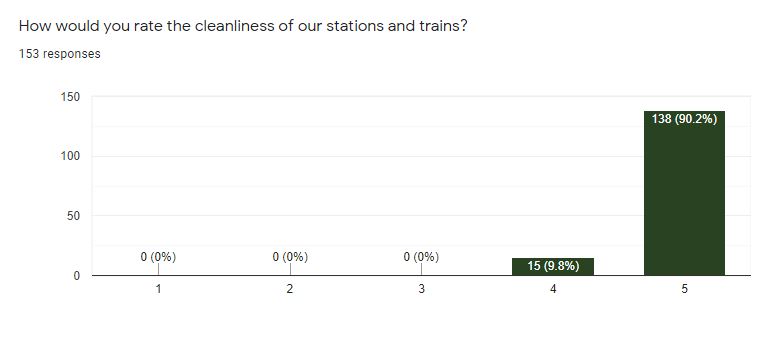 W‍ith specific comments including the following: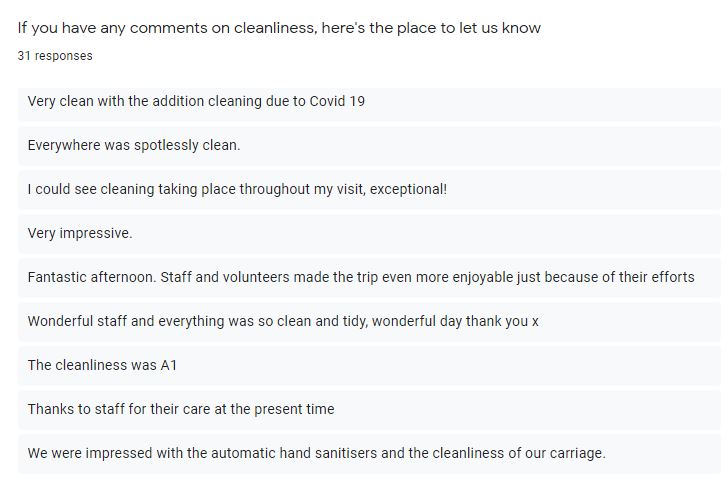 We have of course also had constructive feedback which has allowed us to make minor adjustments to procedures and to consider how we might add to the products on sale, within the resources available to us.
Some of the more interesting data that the survey has given us now that almost 100% of  bookings are advance (instead of on the day with little contact information), is the distance that customers are travelling to enjoy their day with us.  In addition, the view that there is apx a 50:50 split between visitors who would visit if the service advertised was entirely Heritage Diesel and those who wouldn't.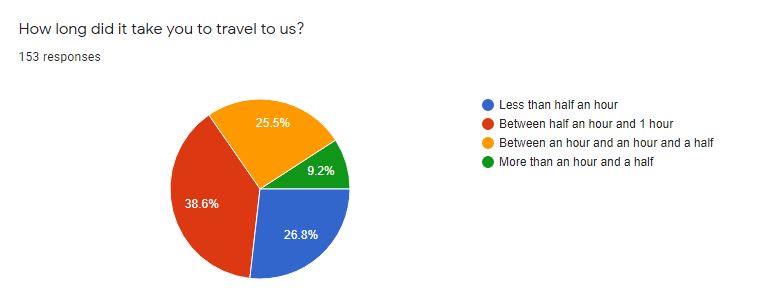 ‍The results of the survey, reflect the hard work and dedication of those everyone involved in the restart of our Railway in new and changed circumstances.  Everyone can be extremely proud of what has been achieved so far and we appreciate the efforts of all who have helped and come forward to support our future success.
Helen Douglas
Sales & Marketing Manager
---
‍News from The Baie de Somme Railway
‍In July CFBS carried 33,505 passengers, a reduction of 3% over the same month last year. This figure includes a growth of 6.5% of individual passengers with the loss coming from groups and coach parties. Their turnover was down by 9% due to the loss of groups and shop sales (not helped by social distancing measures). 
Since the beginning of the year CFBS has lost 62% of its turnover and they foresee a 500,000 Euros loss for the year. However, this is covered by the loan from the state-run Banque Publique d'Investissement. 
The CFBS chairman pays tribute to the seasonal workers and volunteers who have had to supervise and enforce Covid security measures which, with just a few incidents, have gone well. 
Their system of ticket sales/ reservation has worked well, allowing them to anticipate the level of passenger traffic.  A limited service to Cayeux will run until the end of August (initially this service was cancelled following the Covid outbreak).  Motive power for the daily steam services is shared by CFBS's three currently available 2-6-0s - Cail, Corpet-Louvet, Haine St Pierre.

With most of the service trains being operated by volunteers, CFBS's paid staff have been able to continue with work in the locomotive depot and trackwork etc. 
---
‍Support the K&ESR - at no cost to you!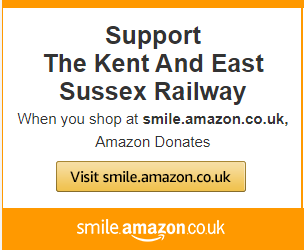 If you're an Amazon customer, you can now support the K&ESR when shopping - at no cost to you! Simply follow the link above to setup the K&ESR as your favourite charity, then follow the simple instructions shown when shopping online
---
‍From all of us here at the K&ESR, our very best wishes
‍

Kent & East Sussex Railway
Tenterden Town Station, Station Road,
Tenterden, Kent TN30 6HE
www.kesr.org.uk
Registered charity 262481