From the Chair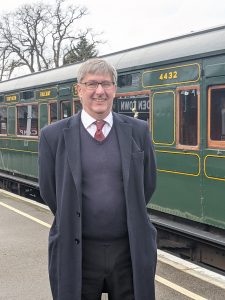 We are getting closer to re-opening our Railway, and the pace is picking up. When I called in to Tenterden a few days ago the Wednesday gang were hard at it and the diesel unit had just returned from a run with the forestry gang, there is much happening across the railway and much behind the scenes.
All things being equal the first public trains will run on Saturday 22 May preceded by a number of shakedown trains and a members' day featuring the newly overhauled Terrier 32678 on Friday 21 May. We have waited for this for a very long time.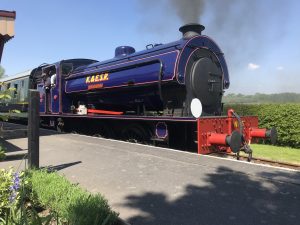 A lot remains to be done, in all departments. So please look out for requests for help from roster clerks and others, and please do consider offering yourself for tasks and duties beyond those for which you normally volunteer. We are certain to face shortages in some areas.
There is a report from the March Board meeting elsewhere in this April issue.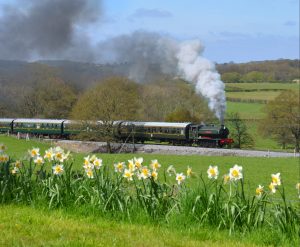 It's nice to report encouraging news on the financial front. Our bid for the second round of the Cultural Recovery Fund was successful, to the tune of up to £250,700. This will help us to recover from the prolonged closure and to prepare for re-opening. Specifically, it was approved to be spent on essential overheads between April and June including payroll costs, insurance, museum rental, power and other services. It enables continued investment in enhanced IT and there is an allocation to restore our depleted working capital.
Our Sixtieth Anniversary Appeal remains necessary and continues to thrive; we have secured the influential support of Huw Merriman, the MP for Bexhill and Battle, and we now need to raise slightly under half of the £100,000 target. We have given ourselves until the end of June to do this – please do what you can to support, including by passing the materials on to all your social media contacts. Keeping the momentum going will be challenging but very important.


And we continue to apply for and receive a range of grants from our local authorities. Special thanks continue to be due to all those who are helping to bring in the money in the absence of any customer revenue; I can assure you that it doesn't just happen.
Those of you who tuned in to the Second Thursday presentation on 8 April will have heard all about our strategy; what we have achieved, what was delayed due to Covid and what remains to be done. The talk and the slides are available on HOPS, which we are increasingly using as a vehicle for communications to working volunteers.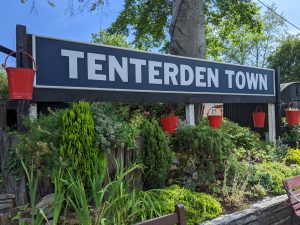 Linked to the strategy, we have adopted a set of Values and Behaviours, applicable to all our people. This is the first time we have done this – many successful organisations have them and they set out the values we live by and the way in which we work with our colleagues. We shall keep them under review. They are already on HOPS, but you'll find them later in this newsletter.
I'd like to welcome some additions to the management team. Peter Blythe is the new Carriage and Wagon manager, and Paul Davies, assisted by Steve McMurdo, has taken over Forestry and Conservation.
We have a busy time ahead. As well as everything else that's going on we shall have to get used to running trains and welcoming customers again, and that is going to be a shock to the system! But it's what we are here for and we shall soon get into our stride.
Simon Marsh
Chairman