CAMRA Real Ale & Cider Festival 2022

Tenterden Town Station
Friday 17th June 6.00pm – 10.30pm
Saturday 18th June from 10.30am – 10.30pm (or until the beer runs
out)
A wide range of real ales, ciders and Perry will be available, (some beers are only available onboard the trains on Saturday)
Sit back enjoy a drink as you travel through the Beautiful Wealden Countryside.
Food will be available and the BBQ open on Friday evening, all day Saturday and into the evening.
Friday 17th June 2022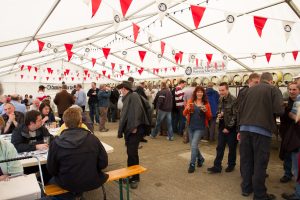 Friday 17th June will be a Quiet Session
Time to leave your phones at home, come down to the Railway for a pint (or two) with your friends for a relaxing evening.
We will be open from 18.00pm to 22.30pm with NO music,
Saturday 18th June 2022 

Trains are running on Saturday, departing from Tenterden at
10:40am, 11:45am 13:15pm 14:20pm and 15:35 pm.
Purchase your train tickets here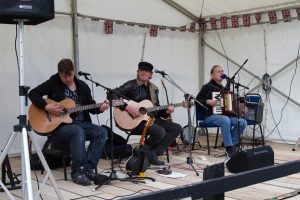 Festival Live Music  – Listen to the live music while enjoying a wide selection  of real ales, ciders and Perry
Bands booked for Saturday are :
12.30 pm – Sam Brothers
17.00 pm –  Great Mates
19.30 pm –  Gumboots Reggae
20.00 pm – Men Without Hens
Admission Charges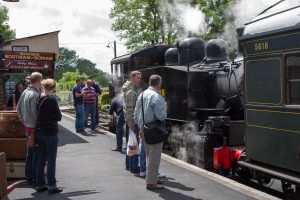 Free entry is available on both days to card carrying CAMRA and K&ESR members.
Buy your K&ESR Membership here
Friday 17th June  (No steam trains operating) – purchase a K&ESR platform ticket only available on the day. £3 adult and £1 child (3 – 15 years)
Saturday 18th June – purchase a K&ESR platform ticket (only available on the day) if you wish to attend the beer festival only or enjoy a train ride with on-board ales (departures marked 'A' in the timetable)
Purchase your train tickets here