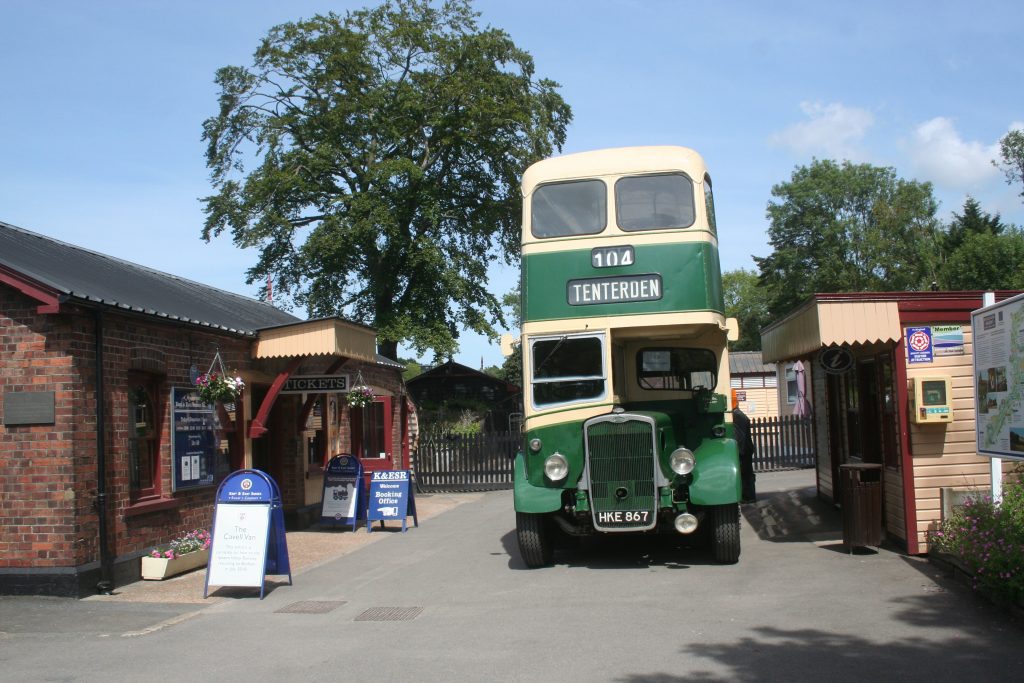 Bus Rally at Tenterden Town Station
Sunday 14th August 2022
Tenterden Town Station will be the setting for a rally featuring more than a dozen vintage buses, with some offering free rides to a number of local destinations!  This includes a service to connect with trains from both Headcorn and Ashford railway stations – see below for more details. Stallholders will also be present selling a selection of vintage memorabilia.
Tenterden Town Station is home to the original Maidstone & District Omnibus Station building from Mill Street Maidstone. The building was opened by The Maidstone & District Motor Services Limited on 15th August 1922 and is generally accepted to have been the first purpose-built bus station in the country. It was located on the corner of Mill Street and Palace Avenue, Maidstone and  remained in use until 1976, when it was dismantled and donated to the K&ESR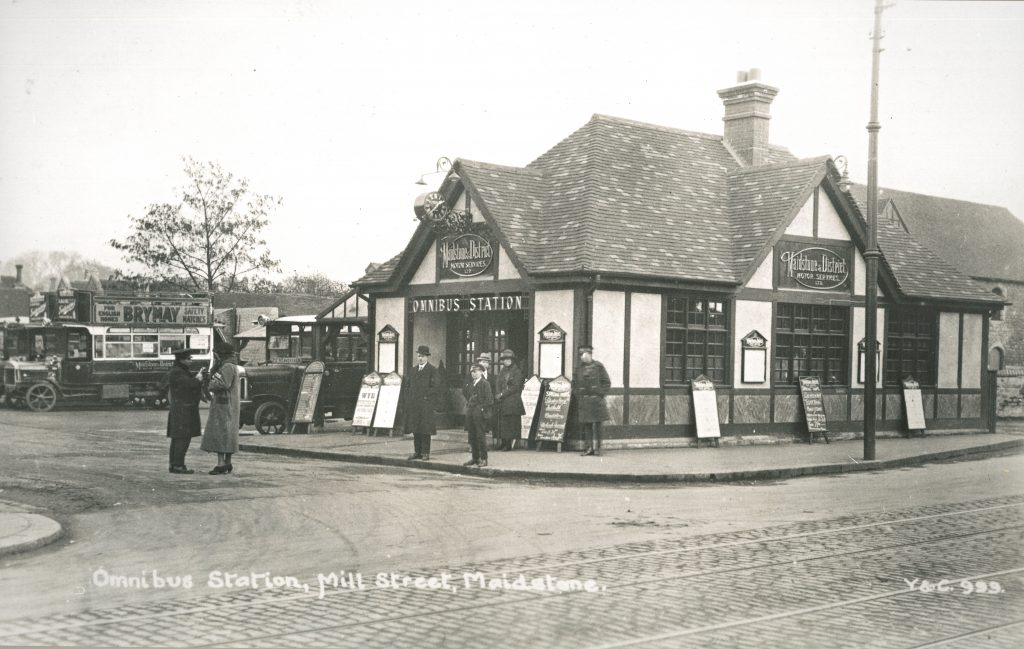 Maidstone Mill Street Omnibus Station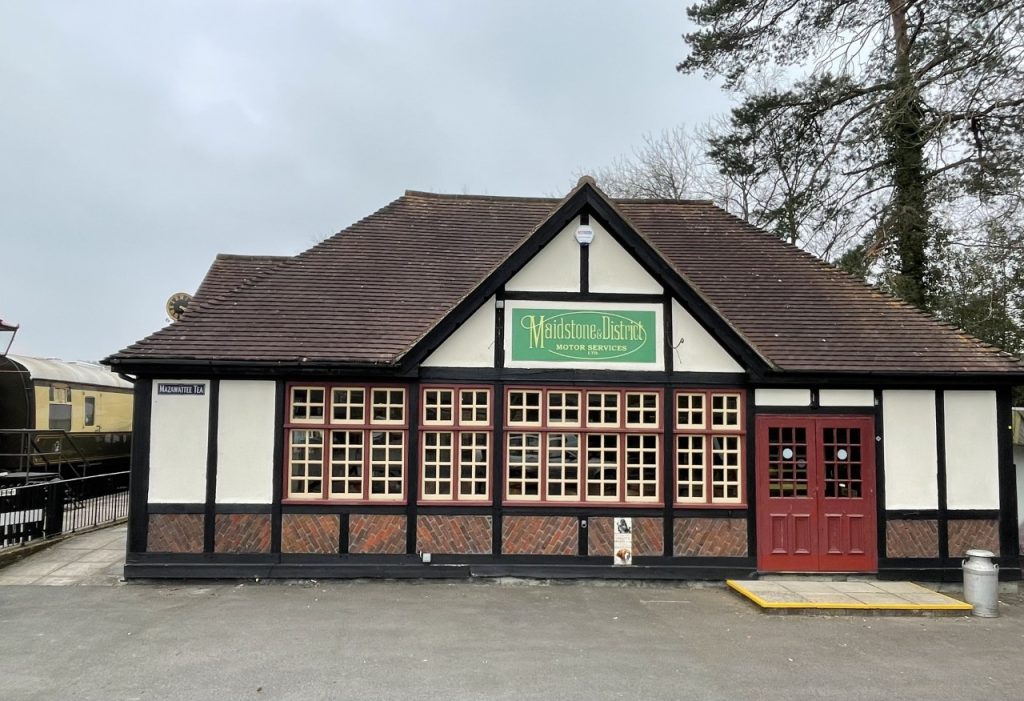 Mill Street Omnibus Station – now the K&ESR's Refreshment Rooms at Tenterden Town Station
Do you own a vintage bus and wish to join the rally?  Do you have a business retailing relevant vintage products?  If you'd like to take part in this event, please contact the event organiser: noelmyoung@yahoo.co.uk
Book your ticket to enjoy the collection of historic buses and a journey on the K&ESR to Bodiam.